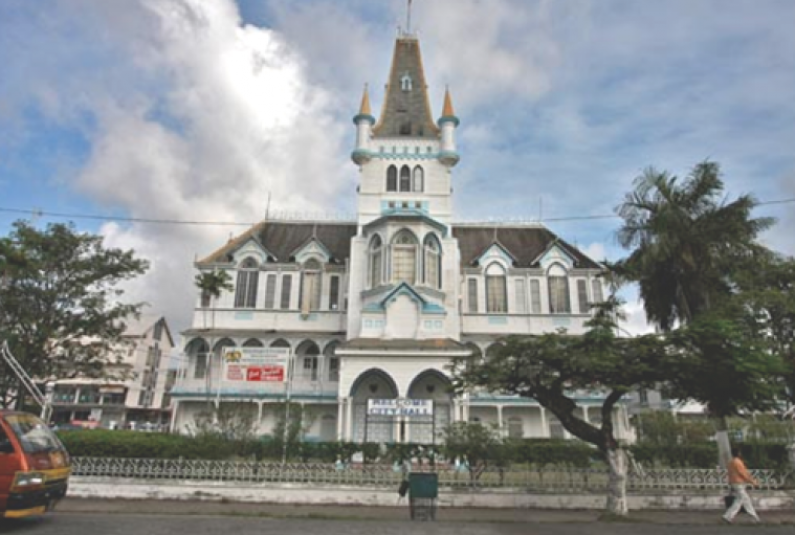 As the Georgetown Mayor and City Council moves to address claims that it misappropriated millions of dollars, several vouchers which could not have been located and submitted to the Auditor General, have now surfaced and have been handed over.
The vouchers were submitted last week following an appearance before the Public Accounts Committee, where the Auditor General's 2016 report pointed to non-cooperation from the Council and the failure to produce several documents.
In fact, the PAC had said that State Auditors have not received vouchers, statements of expenditure or any piece of document that could verify that City Hall spent $173.5M over the period under review.
That amount included Kitty Market, $60M; constabulary training school, $23.9M; city engineer building, $13.5M; constabulary headquarters, $12.9M; Albouystown clinic, $21.5M; and office equipment and furniture, $42.1M.
Member of Parliament and PAC member Juan Edghill is concerned that the Council claims to have spent the money but in some cases, there are no contracts no payment vouchers and no cheques.
The Auditor General's office confirmed that's several vouchers were submitted, almost a year after they were due.
The AG's Office will have to review the vouchers and then update the Public Accounts Committee.
Mr. Edghill said he was pleased that since the public exposure, the attitude of non-cooperation between the City Council and the Auditor General Office has changed. The time will allow for Auditor General (AG) Deodat Sharma to launch a forensic audit of the Georgetown Mayor and City Council.
But Edghill was not pleased that the City Treasurer, Ron Mcalmont could not give a reasonable explanation for the delay.
Edghill was also concerned that several vouchers submitted were without the necessary signature of the Accounting Officer.
The PAC now awaits the AG's subsequent reporting after the vouchers are reviewed.
The Treasurer said it is regrettable that the information was not submitted on a timely basis but said the information was always at City Hall but proved difficult to retrieve.
He repeatedly apologized for the delay.