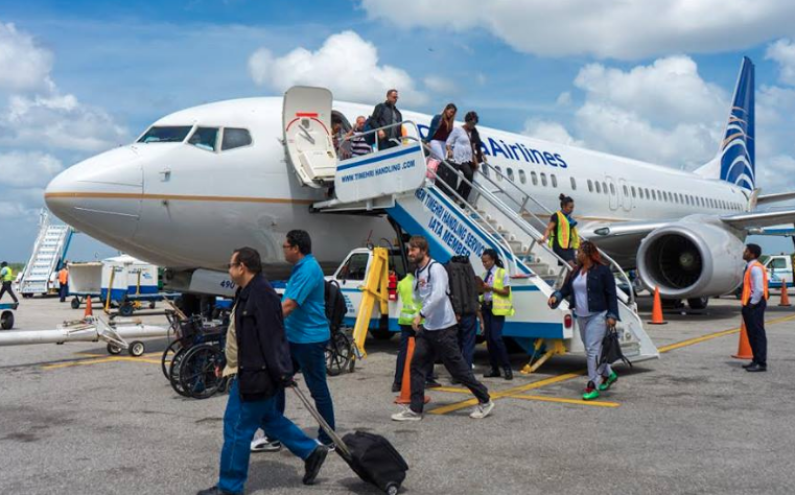 The Cheddi Jagan Airport is reporting a big increase in arrivals at the Airport for the first quarter of 2018.
According to the Airport, the first quarter saw the highest ever recorded passenger movement through Cheddi Jagan International Airport Corporation (CJIAC).
"For the month of March 2018, 52,729 passengers were processed as compared to 43,733 in March 2017. Passenger movement for the period January to March 2018 recorded 142,781 passengers being processed as compared to 126,340 for the same period in 2017″.
The release quotes the Public Infrastructure Minister as saying that he believes the increase may be due to several factors including increased business interest in Oil and Gas, Agriculture and tourists coming in large numbers for the Easter Festivities, Bartica Regatta, Rupununi Rodeo and Investment Forums.
The country's main port of entry is currently being expanded to accommodate the additional traffic anticipated in the coming years.
"The US$150M project is moving apace and upon completion, with the inclusion of several state-of-the-art facilities and amenities, the airport's capacity will be greatly enhanced and strengthened significantly impacting passengers' experience", the statement said.