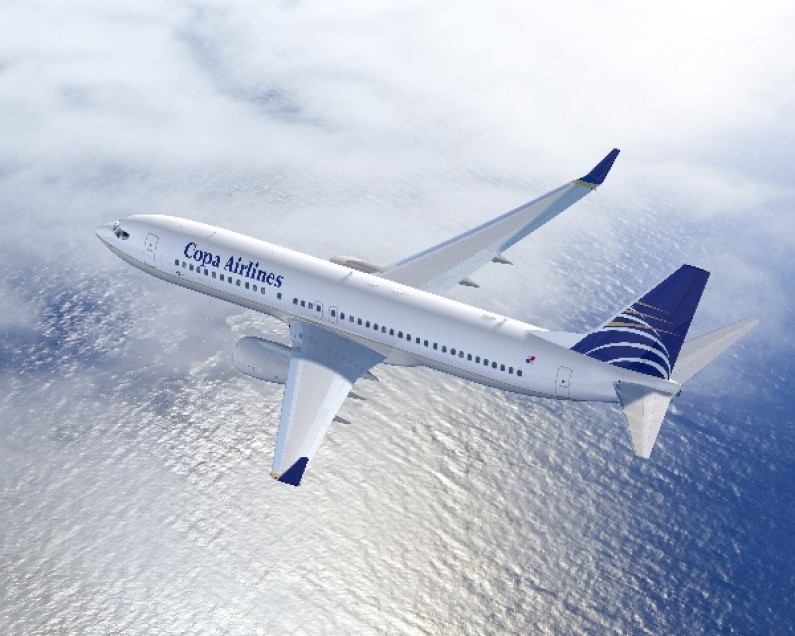 Copa Airlines starts its official service into the Guyana market on Friday and has been extended the red carpet by the Government of Guyana.
The Panamanian airline will known for its award-winning service globally, will operate twice weekly flights between Georgetown and Panama City, with connections to New York, other American cities, Canada several countries across Latin America, South America and the Caribbean.
On Thursday evening at a launch reception which was hosted at the Pegasus Hotel, Guyana's Foreign Affairs Minister, Carolyn Rodrigues-Birkett hailed the arrival of Copa to Guyana as the latest way of bridging the gap between Guyana and Latin America. She said the airline's decision to move into the Guyana market came as a result of discussions between the Guyana and Panamanian governments.
The Foreign Minister announced that Guyana has now decided to waive visa restrictions for citizens of Peru, Panama and Costa Rica. Already visitors from Argentina, Ecuador and Brazil do not require a visa to enter Guyana. The move by the Guyana government is expected to boost travel from the South American and Latin American countries to the Guyana shores. 
President Donald Ramotar in offering his best wishes to the airline, said the Guyana government remains committed to ensuring improved infrastructure is in place as the country seeks to boost the tourism sector and encourage more foreign nationals to visit Guyana.
He said it is important for the Cheddi Jagan Airport expansion plan to move ahead and be supported.
The airline which operates over 375 daily flights from various destinations across the world, operates a fleet of over 90 aircraft. It flies to 69 destinations in over 30 countries and has been awarded several international travel awards for the quality and efficiency of its service.
Airline officials are pleased with the move to add Guyana to its list of destinations and Guyana's Kaieteur Falls is currently being featured in the airline's in flight magazine.
Copa Airlines' Regional Sales Manager told the Pegasus reception that "we are here to stay. Copa Airlines will be in Guyana for as long as the market needs us. We are not here to make a seasonal profit; rather we are here to expand connectivity between Guyana and the rest of the world".
He noted that from its inaugural flight, the airline offer Guyana a new gateway to the rest of the world "and we know that together we will do great things".
The airline has already set up a Guyana office and has appointed a Guyana Sales Manager and staff. Former Guyana Tourism Board executive Nadine Oudkerk is heading the company's local operations.