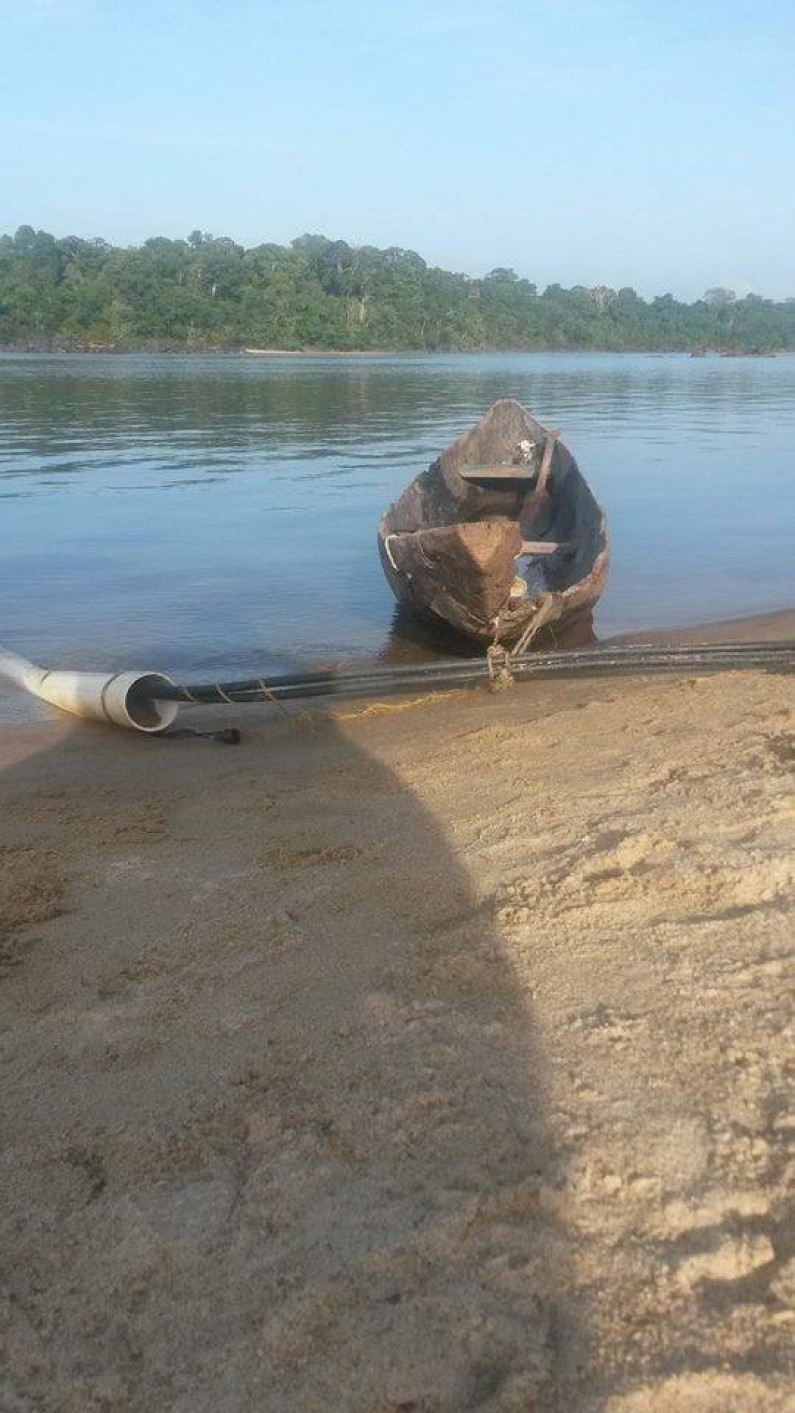 The government on Wednesday disclosed that corrective work on the contentious fibre optic project was ongoing even as the administration continues to shy away from being exclusively responsible for the collapse of the project.
The project was being headed by President Donald Ramotar's son, Alexie Ramotar when it had to be halted in December, reportedly due to technical setbacks in installation of the cable to transmit bandwidth from Brazil to Georgetown.
But inspections of the project revealed that the cables were badly laid and were not properly protected.
Head of the Presidential Secretariat Dr. Roger Luncheon on Wednesday said he could not offer details on all of the work that has to be done because he is unfamiliar with those details.
It was feared that billions of dollars would be wasted if the administration did not find a way to salvage the more than US$32M project. To quell the fears the administration had indicated that it was engaging investors to work out the project's rehabilitation.
"I am happy to say that an arrangement has been put in place to have work commence on the rehabilitation… as I sit here i do have initial reports of progress being made in rehabilitative efforts seeking to restore the fibre optic cable to original design and purpose," Luncheon said.
The government has been criticized largely on the grounds that the project was headed by the President's son who could not effectively implement the project's design. Questions were also raised about his experience with such type of projects.
The cable would have to pass through rough terrain along the Linden/Lethem trail but logistics have reportedly baffled contractors, and a number of them are no longer with the project.
Government itself had reported that the cables which were procured were not of the correct lengths and width.
Physical works for the laying of 560 kilometres of cable began in April 2011.
The project was touted to feature a data centre, a transmission network and data network. The data centre, or control centre, is to be housed in the compound of Castellani House, in the same building that is used for the Central Intelligence Agency.
Under the US$32M project to link Government offices and facilities, the transmission network stretches from Moleson Creek on the Corentyne Coast to Charity on the Essequibo Coast, reportedly using fibre optic cable of the Guyana Power and Light Inc.
Filed: 16th April, 2015