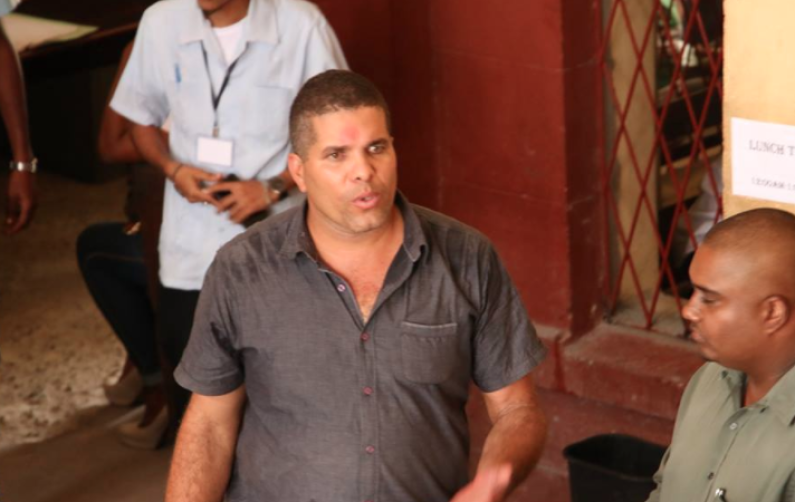 The man who shot to social media fame after he used a sledge hammer to break a clamp from his car during the parking meter protest, found himself before the courts facing fraud charges.
37-year-old businessman, Mikhail Rodrigues appeared before the Chief Magistrate charged with fraudulently converting money owed for the purchase of a canter truck to his own use.
Rodrigues pleaded not guilty to the charge after the Court was told that on the 11 August, 2015, being entrusted with the canter truck, he went against an arrangement with the owner, Paul Ragubeer,  to work and pay off for the vehicle as part of the purchasing agreement.
He reportedly owes $2.2 Million for the purchase of the vehicle.
Rodrigues was granted bail in the sum of $200,000.
During the recent protests against the parking meters, Rodrigues found himself to the front of the protest on many occasions calling for the contract to be scrapped.
When his own vehicle was clamped, hours before the announcement of the project's suspension, the businessman armed himself with a sledgehammer and destroyed the clamp.
He triumphantly held the broken clamp and his sledgehammer in the air as several persons recorded and shared the incident on social media.