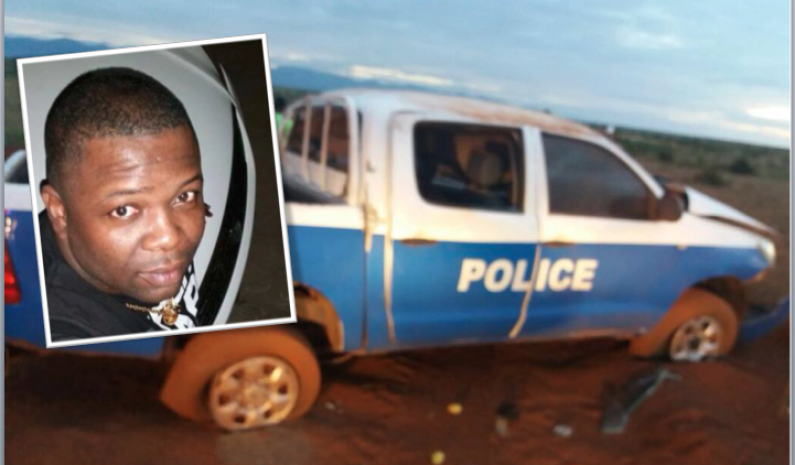 An inspector in the Guyana Police Force is the country's latest road accident victim.
The Police Force last evening announced the death of Inspector Ian Welch. He died in the Central Rupununi region following an accident during a police patrol of the area.
Four other Police ranks, including the driver of the vehicle, were all injured.
The investigation has so far revealed that the ranks were on patrol duty when the vehicle, which was proceeding along the trail ,experienced a 'blow out.
The driver reportedly lost control and the vehicle flipped over twice before it came to a halt.
The thirty-eight-year old Inspector, who was the most Senior Officer in the patrol, was seated in the front of the 4×4 pick-up.
He was pronounced dead after being taken to a hospital in the area.
Just yesterday the Guyana Police Force issued a statement that highlighted a 20% increase in fatal accidents.
An investigation into yesterday's crash is ongoing.