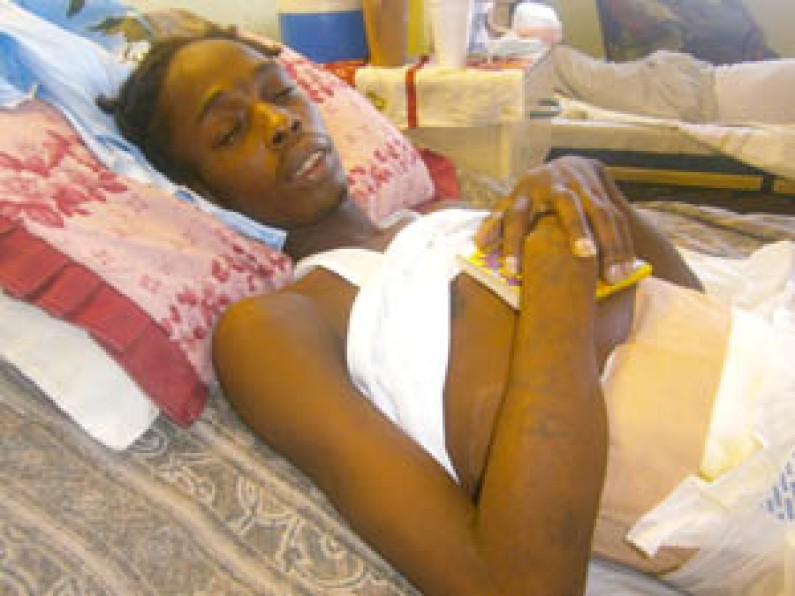 Even as there are ongoing calls by social activists for an independent investigation into the alleged sodomy of a prisoner while in police custody with a baton and abuse claims, the Guyana Police Force has announced that its Office of Professional Responsibility has completed its probe and is now awaiting advice from the Director of Public Prosecution on the way forward.
The Director of Public Prosecutions is expected to advise the Police whether criminal charges ought to be filed against the police officers fingered in the probe.
Twenty-four year old Colwyn Harding complained that he was sexually assaulted with a baton while in police custody in November, 2013. He never complained to prison authorities or health officials about the alleged assault until he was admitted to the Georgetown hospital for emergency surgery for a hernia in December, 2013.
He claimed that he was too ashamed to report the sexual assault. Doctors at the Georgetown hospital said the man while a patient there, never complained about any sexual assault. According to one of the doctors who was on the hernia surgery case, the medical officials first learnt of the sexual assault allegations through media reports and by then, it was already two months after the alleged incident would have taken place. They said after they carried out additional examinations, they found no evidence of sexual assault but advised that it was possible for the wounds to heal over a 2 month period, if they existed.
Harding said he was badly beaten and threatened by Police while being arrested in November. He appeared in court 2 days after his arrest and was placed on $50,000 bail. He was unable to post the bail and was remanded to prison. During his court appearance, he also did not complain about any sexual assault.
He underwent two surgeries at the Georgetown hospital for his hernia complaint and was recently released. He is expected to travel overseas for additional medical assistance this weekend.