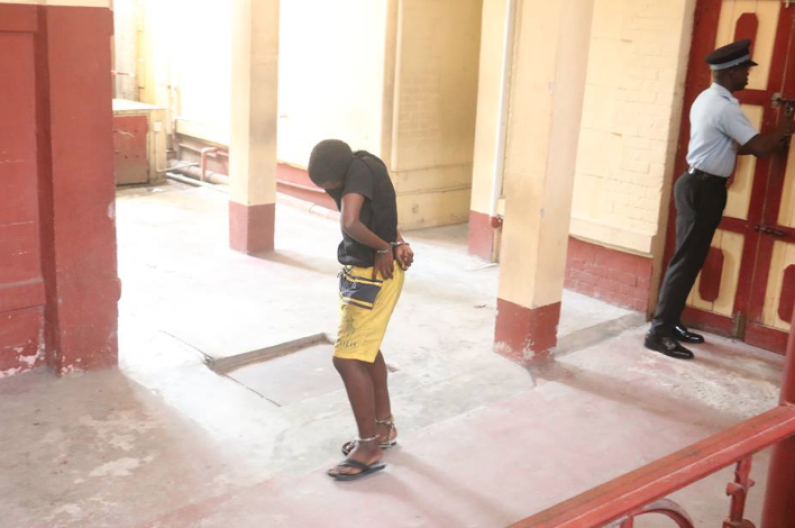 A teenager was sentenced to 4 weeks of community service after he pleaded guilty to robbing a woman of two cellphones.
The 18-year-old, Omar Kenneth told the Court this afternoon that he is a school drop out and takes full responsibility for his actions.
He admitted to the Court that from time to time, he would find himself in the wrong company. The young man pleaded with the Magistrate to give him a second chance to make a difference.
He said he was abandoned by his mother over year ago and has never met his father.
The Court was told that on the day of the incident, the accused along with another youth, grabbed the victim by the neck and relived him of his two cellphones which are worth just over $30,000.
An alarm was raised and Kenneth was arrested while the other youth made his escape. After listening to the facts of the matter and taking into account the remorse offered by the accused, the Chief Magistrate sentenced him to four weeks of community service.
He will be monitored during that period.