Former Guyana Member of Parliament, who once served as Mayor of Linden, Abdul Kadir, has died. He was in his mid 60's.
Kadir passed away in a US prison this morning, where he was serving a life sentence on a conviction of conspiring to commit a terrorist attack at New York's JFK Airport almost a decade ago. He had always maintained his innocence.
Family members in Guyana were informed of Kadir's death this morning when they received a call from US Authorities.
One of Kadir's sons, Kareem Kadir, told News Source that family members spoke with his father a few days ago and he appeared to have been doing well at the time.
News Source understands that Abdul Kadir fell ill this morning and was taken to the prison's medical facility where he died.
Kadir was convicted and sentenced in the United States back in 2010 along with three other elderly men for plotting to blow up gas pipelines at the JFK Airport.
Throughout his trial and even after being convicted, he maintained his innocence and repeatedly said he was wrongly accused and wrongfully convicted.
The United States Government had used the services of a drug convict informant as its key witness during the trial. The man had been sent to Guyana and met with members of the muslim community in Guyana and Trinidad.
Kadir was reportedly approached by the man about his engineering experience. Kadir and the other three men were arrested in Trinidad and Tobago and extradited to the United States where they faced trial in New York.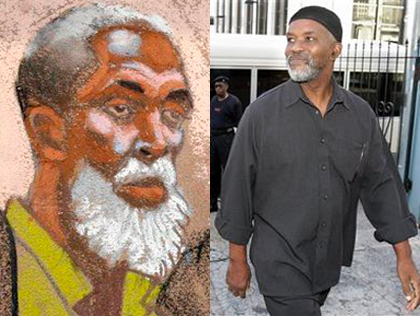 During an interview from behind bars in Trinidad before his extradition, Kadir declared his innocence and said he was never part of any plot to take harm to the United States or its people. At the time, he said he was "set up" because of his muslim faith and the global war against islamic faith at the time following several terrorist attacks.
While on trial in New York, Kadir again declared his innocence, but US Prosecutors used his visits to Iran and other muslim states against him. During the trial, audio recordings of conversations he had with the informant were also used.
Prior to his arrest in Trinidad and conviction in the United States, Kadir served the People's National Congress as a Member of Parliament for one term. Before that, he served as the Mayor of Linden, where he had worked for several years as a civil engineer. He was well respected in the community and his family is also well respected.
He is the second of the JFK terror plot convicts to die in Prison. One of the Trinidadian men who was convicted of the same crime died in prison two years ago.
It is likely that Kadir's body will be released to his family for burial.