With support from the Government of India, the Centre for Excellence in Information Technology (CEIT) was opened today at the University of Guyana Turkeyen Campus.
The establishment of the Centre was part of a partnership between the Governments of Guyana and India.
The Centre is expected to cater to building the human resource capacity that drives the development of the digital state.
According to President David Granger, the Centre will have as its main thrust, the provision of specialized ICT training.
"Every court house, every hospital, every police station, every post office, every school and government building, eventually, will enjoy internet access. We have connected over 175 primary schools and 106 secondary schools and 34 technical and vocational institutions to support remote-access learning and online research to help students with their academic assignments and homework. Teachers have benefitted from the distribution of 8, 848 laptops under the One Laptop per Teacher programme"
It is hoped that the move will foster new careers and provide greater opportunities in the ICT sector.
Both the President and the Minister of Public Telecommunications, Cathy Hughes spoke about the need for greater use of information and communications technology to drive the provision of services by Government.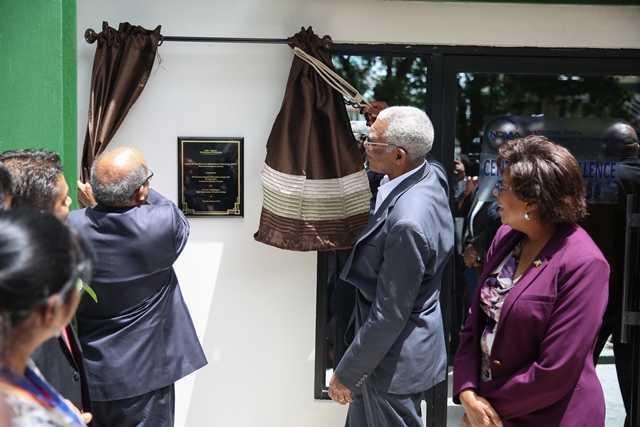 The outgoing Indian High Commissioner to Guyana, Venkatachalam Mahalingam said the Government of India was pleased to partner with the project and play a role in developing the ICT sector in Guyana.
"There is a need to keep pace with the world by educating ourselves about Information Technology. It is in this regard that this (CEIT) will play a great role," he said.
According to the Department of Public Information, the centre will provide training for public sector professionals to ensure that adequately trained personnel are available for efficient operations of ICT systems.
A world leader in ICT, India has been establishing Centres for Excellence in Information Technology across the world. Guyana's centre, however, is the second within the Caribbean.
For the first two years, some 500 persons are expected to be trained in several programmes including network security, learning system, administration, and networking among others.