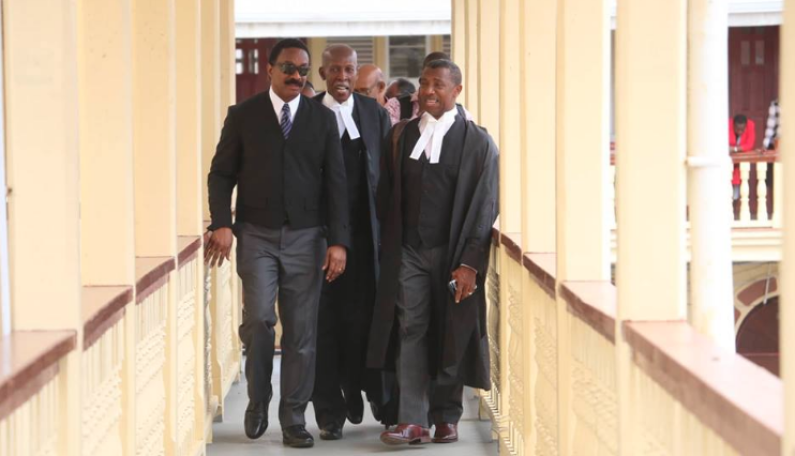 A number of Opposition members, including former President Donald Ramotar, left the High Court dejected and refused to speak to the media this afternoon after Chief Justice (acting) Roxanne George-Wiltshire upheld President David Granger's decision to appoint a Chairman of the Guyana Elections Commission from outside the lists provided to him by the Leader of the Opposition.
In dismissing the application by the Opposition, the Chief Justice ruled that there was nothing to show that the President acted unlawfully or capriciously in appointing Justice James Patterson to the top GECOM post.
Justice George-Wiltshire also ruled that the Court could not direct the Head of State to choose a name from any of the three lists of nominees submitted to the President by the Leader of the Opposition, Bharrat Jagdeo.
The Opposition had moved to the Court after a third list of six nominees was rejected and a decision was taken by the President to immediately appoint and swear in Justice James Patterson as the GECOM Chair.
The Court was asked to determine, among other things, whether the President needed to choose from the total of 18 names submitted, whether he needed to give reason for rejecting the list and whether he acted unconstitutionally by appointing Patterson.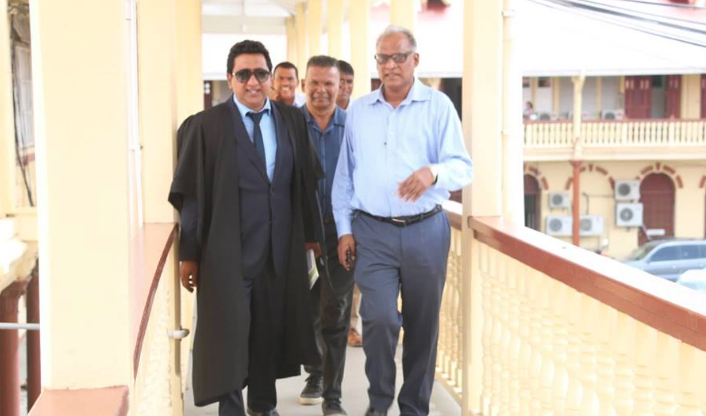 In upholding the President's decision to appoint from outside of the lists submitted, the Chief Justice said that although the President failed to give reasons for finding the lists unacceptable, he could have still appointed someone from outside of the lists provided.
She said the applicant's arguments that Patterson was not fit and proper because he misrepresented his appointment as Chief Justice in Grenada could not stand because she has been provided with evidence which shows that he did act in the position during the time he claimed.
The Chief Justice also ruled that the appointment could not be dismissed on the grounds that Patterson was an Advisor to the Government and a Christian activist because several persons on all three lists of the Opposition Leader possessed those same qualities.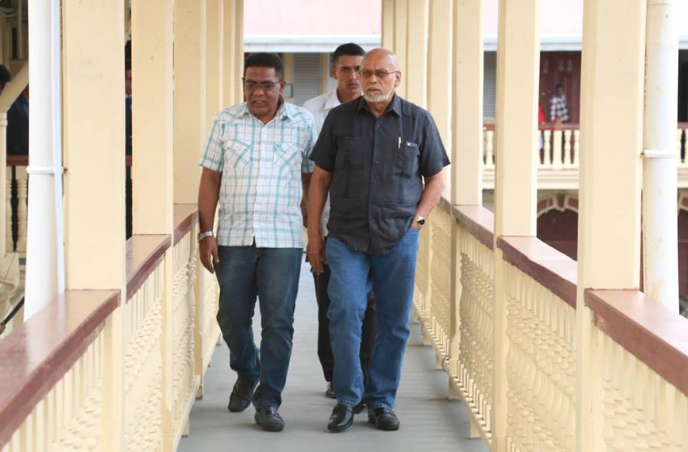 She said it was also disingenuous to put forward arguments that he cannot be impartial because he was a pallbearer at former President Desmond Hoyte's Funeral and part of a Facebook group named "rally around the PNC."
The CJ concluded that the Court could not grant an order instructing the President to choose from the 18 names submitted by Jagdeo and neither could it overturn the President's appointment.
The State was represented in Court by Attorney General Basil Williams S.C, Solicitor General Kim Kyte and Barbadian Attorneys Hal Gollop, Q.C. and Ralph Thorne, Q.C.
The Opposition was represented by former Attorney General Anil Nandlall. Several opposition MPs, members and supporters were present in Court on Friday for the ruling.