The Crane Housing Scheme man who brutally chopped his wife and 2-year-old son to death, while severing one of the hands of his mother has been apprehended by the Police and is under guard at the same Hospital, where the bodies of his wife and son are in the mortuary.
Grieving family members are blaming themselves for the brutal murder of 32-year-old Vanessa Sukram and her 2-year-old son, Joel.
The woman and her son were murdered by her partner, Gocool Danesh in an early morning attack at their Crane, West Coast Demerara home on Friday.
According to reports, the woman endured several years of abuse at the hands of her partner who residents believe is in need of psychiatric help.
"He head ain't too good," one neighbour told News Source at the murder scene.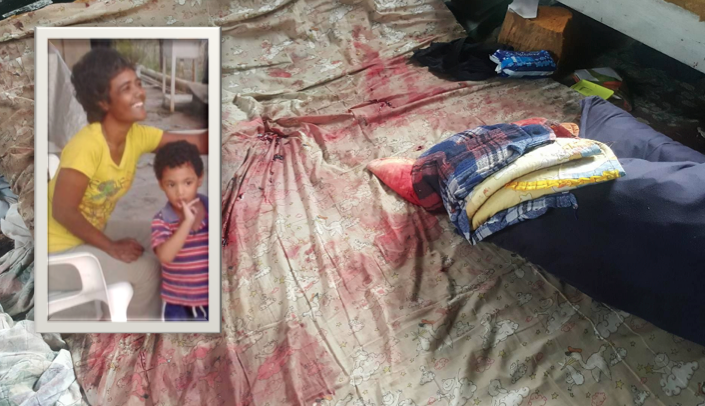 Another woman commented, "you were taken away from us..you and your little angel by someone who needs psychiatric help."
The man had fled the scene after also chopped his own mother about her body but he was later arrested by police.
Neighbours said the wife was repeatedly advised to get out of the abusive relationship with the man but never listened.
"It's a deep shock, we tried numerous times to get her out of a situation that we didn't think was healthy for her. Unfortunately we cant control her mind but we never expected that this guy would do this," a male cousin told the media outside the West Demerara Regional Hospital on Friday.
Relatives said although the man was abusive, he never demonstrated this type of violence before.
"There are a few instances where he abused her physically and we never expected this… We accepted her choice even though we didn't like it and we tried to accommodate them both. Her mom tried numerous times to get her to move into her place but she continued to live with this guy," he added.
No one knows what triggered the brutal attack but an alarm was raised by his mother, who lived next door, after he chopped her to her hands.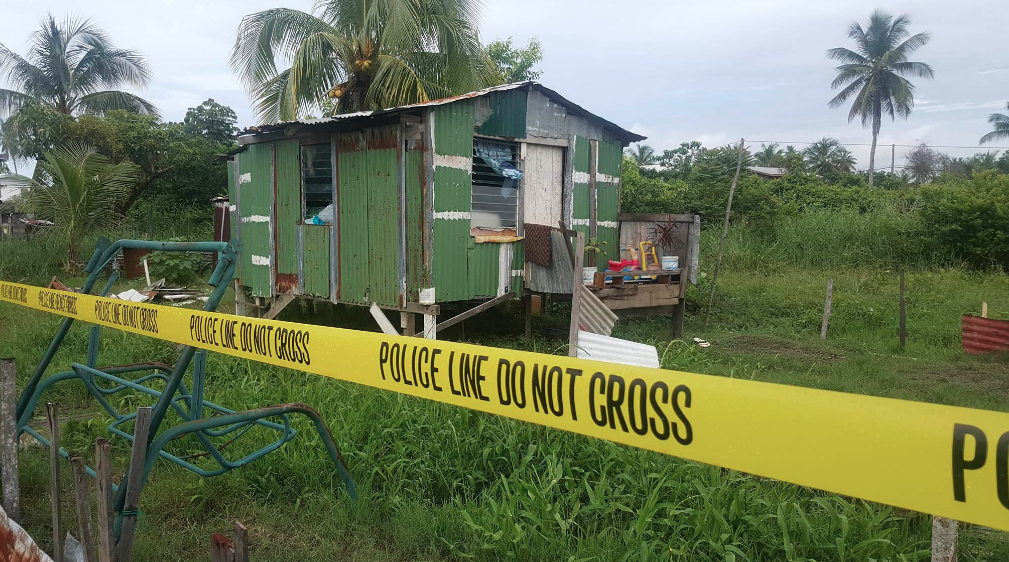 When neighbors rushed the mother to the hospital and made a check in the home where the man, his son and wife lived, they were shocked at the discovery.
The young baby was found on the bed with multiple stab and chop wounds to the body with organs exposed. The wife was found with several stabs to her body also, lying next to the baby. (by Kurt Campbell)