First Lady, Mrs. Sandra Granger joined the Luminous Women's Group, today, as they began the first leg of their school's outreach programme, named after the International Women's Day theme, #BeBoldForChangeGuyana at the St. Joseph High School, in Woolford Avenue.
The First Lady spoke at the event and encouraged the students to be confident and to choose their friend's wisely.  "I know success does not mean being popular or being part of the crowd… You must choose your friends wisely. A friend is not someone you meet on Facebook or someone who encourages you to do harmful things or sets out to embarrass you.  A friend is someone who has your back and who you can rely on… I want to hope that you will make lifelong friends during your high schools years… Be bold, choose your own path.  Be bold for change Guyana," Mrs. Granger said.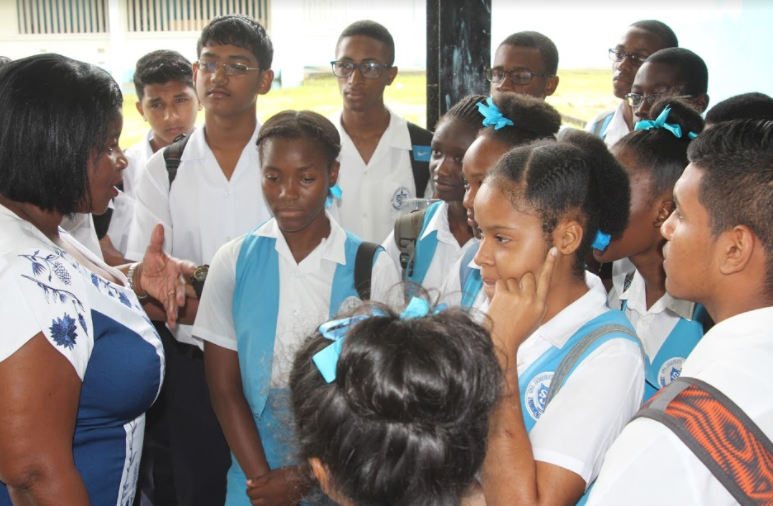 The women of the organisation all spoke on the challenges they faced as young women and encouraged the students to make wise decisions that will benefit them in the long run. 
In an invited comment Mrs. Ingrid Fung, veteran educator and member of the Luminous Women's group said that the group has decided to speak with students at schools across Georgetown on issues that are affecting them.  "We're worried about the negative trends coming out of schools and we plan as Luminous women to visit those schools in an effort to educate our young girls and boys," Mrs. Fung said.