Several parts of Region Seven especially in the community of Eteringbang, are once again experiencing rising floodwaters.
In a statement this afternoon, the Civil Defence Commission said some ten (10) commercial establishments and three (3) households have been impacted.
Early assessments have also indicated that floodwaters have risen to approximately three (3) feet in some parts and are rising continuously.
The CDC said Region 7 is expected to endure more rainfall later today and towards the end of the week with as much as 2 inches during a 12 hour period.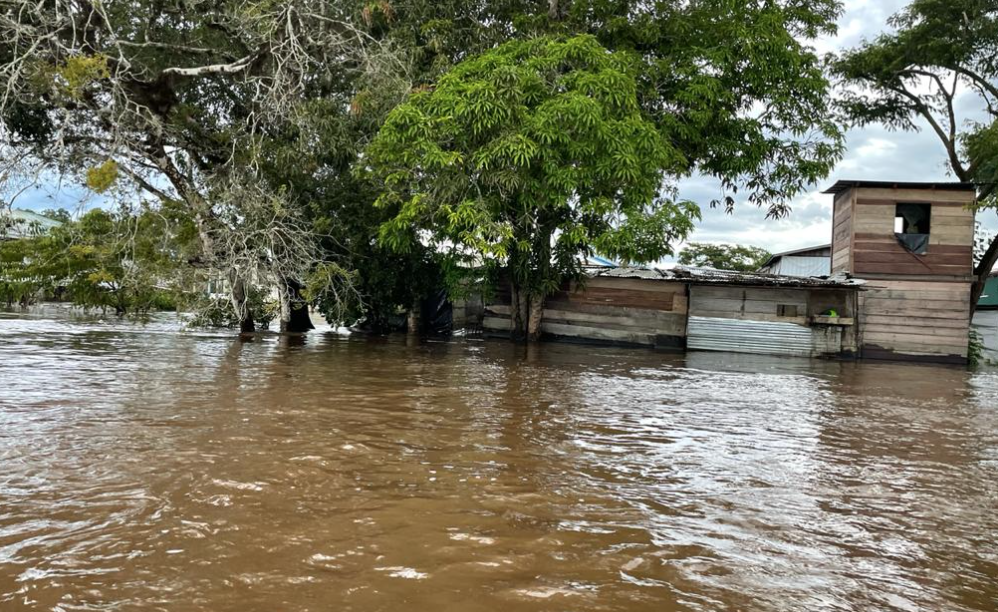 The CDC noted that it is working with the Regional Authorities to monitor the developing situation and is prepared to dispatch relief supplies and an assessment team to Eteringbang.
For several weeks, the Region 7 communities and other parts of the country were inundated with floodwaters. Residents were only recently getting relief.