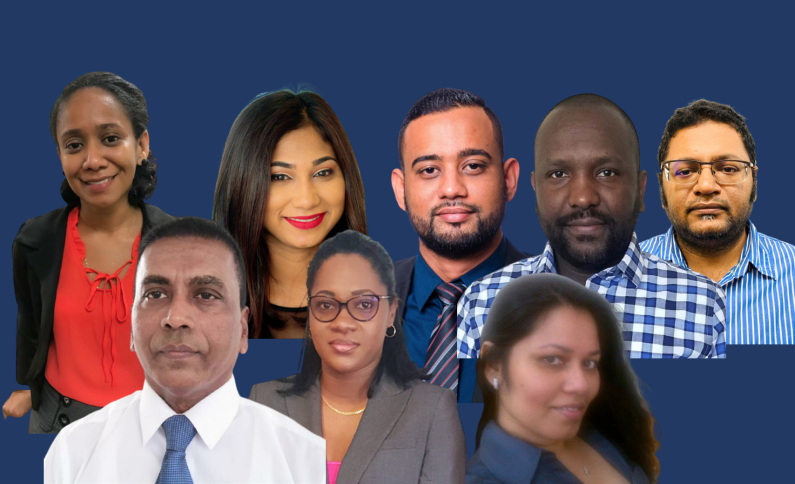 The Office of the President this afternoon announced the appointment of eight new permanent secretaries.
The Ministry of Health now has Mr Malcolm Watkins as its Permanent Secretary while Sharon Hicks will serve as the new Permanent Secretary at the Ministry of Amerindian Affairs.
Over at the Ministry of Home Affairs, Mae Thomas who was a candidate for the PPP at the last elections will be its new Permanent Secretary.
The Ministry of Works has a new Permanent Secretary in Vladim Persaud while Shannielle Hoosein Outar will now be serving as the Permanent Secretary in the Ministry of Human Services.
The Ministry of Housing and Water will now have Andre Ally as its Permanent Secretary. He previously worked at the Central Housing and Planning Authority and Ansa McAL Trading.
PPP City Councillor Bishram Kuppen has been appointed to serve as the Permanent Secretary for the Ministry of Labour while Sharon Roopchand-Edwards will serve in the Ministry of Tourism as its new Permanent Secretary.
The appointment of the new Permanent Secretaries means that some permanent secretaries have been replaced. It is unclear whether the previous permanent secretaries have been relieved of their duties or reassigned to other roles.