The devastating floods which greeted region eight recently has not posed any serious health risk, Minister of Health Volda Lawrence has reported.
In a statement today, the Minister explained that this conclusion was arrived at after an assessment and analysis was done by a combined team comprising Ministry of Public Health officials, representatives of the Pan American Health Organisation (PAHO) and the Regional Health Department of Region 8.
"I wish to state that the area covered so far have not presented anything significantly alarming in terms of the negative effects the flooding had on health on of the people, nor did it differ from what obtained in the average indigenous community across the hinterland."
Of the 48 households in the village of Itabac, the Minister reported, that three houses were washed away, while two were severely affected or damaged.
Since the flooding last week, 25 water storage bottles, 50 blankets, three tents and 25 cleaning hampers have been sent to that community.
Meanwhile, no shelter has been established to accommodate persons affected by the flooding.
Minister Lawrence noted that the village, which has a population of 282 persons, was provided with medical services which included maternal and child health treatment, microscopy and general outpatient following the floods.
She revealed that persons visited the health post subsequent to the flooding and two males were diagnosed with Acute Respiratory Infection (ARI).
A two-week old baby was also diagnosed with pneumonia.
The excessive heavy rainfall which caused flood waters to reach as high as 25 feet in some areas, also resulted in communication systems at the health post being disrupted. The system has since been restored and is fully functional.
The health post in Itabac was reported not to have been affected by flood waters and remains fully functional and accessible. It is furnished with three beds to accommodate patients for observation. In relation to medical supplies, the Public Health Minister said that these were delivered in February of this year to the community and as such, there is no shortage at this time.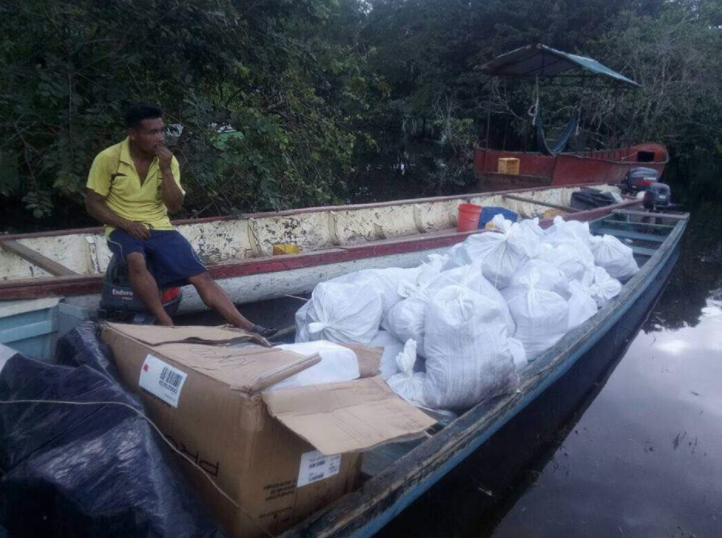 Meanwhile, water source in the area remains the creek, despite the flooding. The Minister was keen to point out however that the health post has made available, a 430 gallon water tank with rain water for villagers. In addition, bleach were distributed to households and is estimated to last one week. Reported to have been affected too, were 47 farms.
The lone primary school in the village was not affected. Similarly, in Kanapang, 40 households were said to have been affected by the flooding, with four households being displaced. Presently, one is residing under a mango tree, one it at a community centre and two are at a school in the village. Relief supplies sent to this village which has a population of 476 include; food, clothing, water, blankets, cleaning kits and water storage containers. The Minister revealed that the area is furnished with a health post which has not been affected by the flooding and remains accessible and fully functional to the villagers. It is staffed with two community health workers.
Like Itabac, four cases of ARI were recorded subsequent to the flooding, while other residents have complained of common cold.
No reported cases of gastroenteritis or any other waterborne illnesses have been reported.