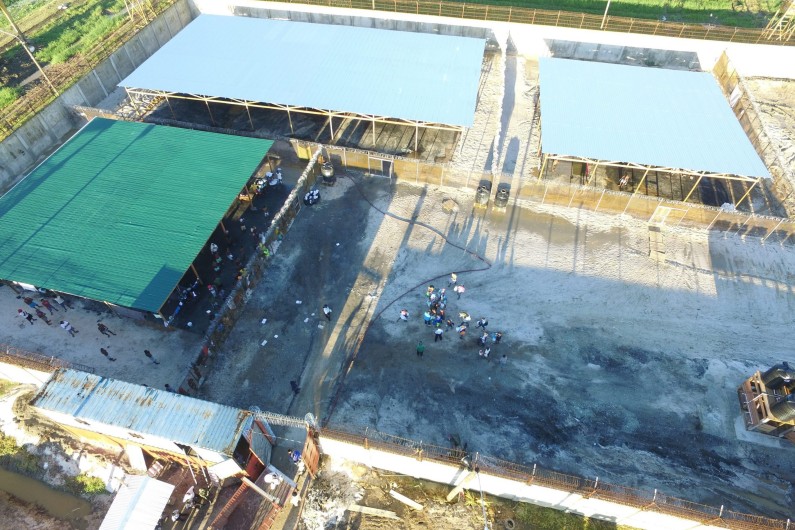 A 40-year-old man who was remanded to jail earlier this week for trafficking marijuana died this morning after he was attacked and badly beaten at the Lusignan jail.
A statement from the Prison Service said that the prisoner Victor Soomaru was asleep at around 9:05 on Thursday night when he was attacked by another prisoner who lashed him across the head with a piece of brick that had been wrapped in a towel.
An alarm was raised by other prisoners and the badly injured man was first taken to the Prison's health office before being rushed to the Georgetown Hospital.
At the Georgetown Hospital, he was seen by a Doctor and other medical personnel.
He passed away while he was still receiving treatment this morning.
The Guyana Prison Service has since called in Police investigators who are leading the probe of the incident.
The accused who remains behind bars could find himself before the Courts in the new week to face murder charges. The Prison Service released no details on the identity of the assailant.