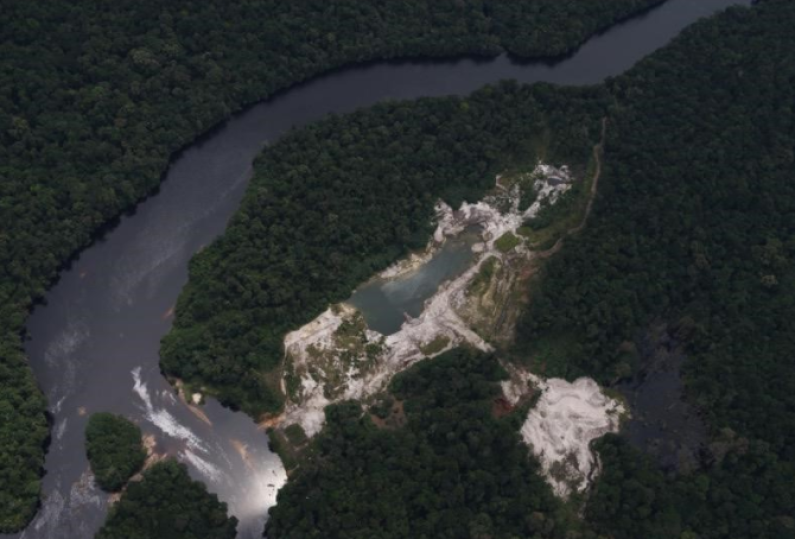 A Joint Services team set up by the government to investigate mining in protected areas has recommended that there be clear and obvious demarcation of the protected area boundary.
This was according to the Ministry of the Presidency.
In addition to the recommendation for clear demarcation, the Joint Service team also called for all operators to be prohibited from transporting mining equipment and other such paraphernalia into Kaieteur National Park (KNP) from any port of entry.
"Additionally, the report called for the impounding of all equipment seized and prosecution of the registered owners" the Ministry's statement read.
Commissioner of the Protected Areas Commission (PAC), Denise Fraser, has said that the Commission will be upping its monitoring activities in the area and will work to establish a plan to ensure that these recommendations, which fall within its remit, are put into full effect.
These developments come one day after the Guyana Defence Force (GDF) announced its find of 26 dredges being used in illegal mining activities within the KNP. GDF said it remains committed to supporting the efforts of the PAC and the Guyana Geology and Mines Commission (GGMC) to purge the Kaieteur National Park of illegal mining.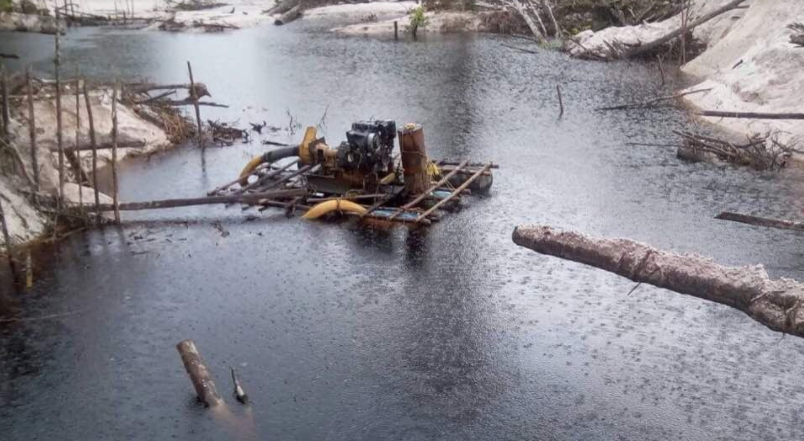 GDF said it would like to see the prosecution of all registered dredge owners whose equipment were seized by GGMC, the rehabilitation of all waterways that were deliberately diverted by the illegal miners and the temporary suspension of mining licences for those registered engine owners. In addition, the force intends to conduct frequent surveillance over the National Park and other such protected areas.
Two weeks ago, 21 miners from Chenapao were arrested for conducting mining operations in the protected areas. Those persons were brought to Georgetown, where they were charged and subsequently released. The charges against them were then dropped by the government.
Section Four of the Kaieteur National Park Act states, "It shall not be lawful for any person to enter into, travel or encamp within the park or to build any structure therein, or to hunt, chase, catch, shoot at, kill or otherwise disturb any animal or cut, pluck or gather any of the flora or interfere with or disturb the soil by mining or other operations within the park or to remove anything whatsoever from the park except in accordance with regulations made under this act. (2) Any person acting in contravention of any of the provisions of subsection (1) shall be liable on summary conviction to a fine of ninety-seven thousand five hundred dollars, and anything taken by such person from the park shall be forfeited."