People's Progressive Party (PPP) Advisor, Peter Ramsaroop has denied any wrongdoing in relation to his involvement in the escort of former Government Member of Parliament Charrandass Persaud at the Eugene F. Correia 'Ogle' International Airport (EFCIA) on Decemebr 21, 2018.
On the night in question, Persaud, who is a Canadian citizen, requested the services of Canadian High Commission security officer, Richard Beliveau, and Ramsaroop, a former Guyana Defense Force (GDF) officer who is aligned to the opposition PPP.
The airport management said in a statement that Ramsaroop was given a protocol pass to accompany Persaud to a Barbados-bound aircraft, after the former claimed he was part of the Canadian Security Officer's team.
"Mr. Beliveau presented himself and his Ministry of Foreign Affairs ID Card to the Airport Duty Officer and requested a pass to accompany a passenger to the aircraft. Mr. Peter Ramsaroop also requested a pass saying he was part of Mr. Beliveau's party," the airport management said in a statement.
Since then, the Guyana Civil Aviation Authority (GCAA) has ordered the EFCIA to stop issuing protocol passes.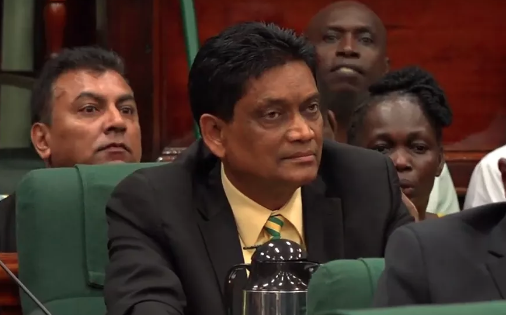 At a PPP press conference on Wednesday however, Ramsaroop denied any wrongdoing, sharing with Reporters that he requested a pass individually and was granted same.
"I requested a pass and I got a pass. I went in as Peter Ramsaroop and requested a pass with Mr. Charrandass. I was with him. I wasn't with any other party. My responsibility, as you have seen in all the videos, I stood with him, I walked with him, I requested a pass on his behalf to get into the airport" Ramsaroom said.
When asked if there was anything wrong with his actions which have since sparked public debate, Ramsaroop said no.
"Absolutely not," he said, adding that he would do the same thing for any other friend.
"I did it as [his] friend and I would do it for any one of my friends. If they asked for my help, I would do just that" he added.
He was keen to note too, that he was unaware that Persaud would defect and vote in favour of the opposition-sponsored no-confidence motion.
"Charrandass is my friend; I didn't even know if he was gonna vote yes or no. He just said… would you help me with security and I said absolutely yes" the former GDF officer revealed.
Quizzed again on whether there was any indication that Persaud would vote in favour of the motion, Ramsaroop responded in the negative, stating: "I didn't know that".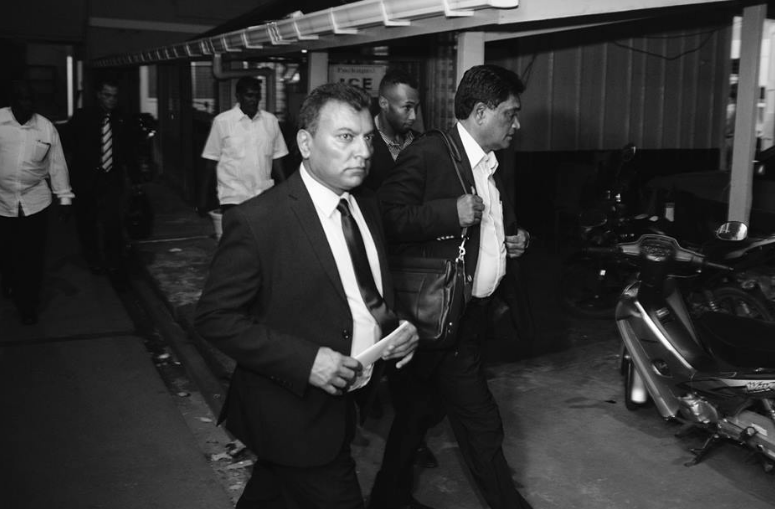 "He is my friend and I'd do that for any one. If somebody ask for my help and they're my friend, I don't have to tell a single soul and I did that."
In a politically-charged speech in the Shri Surya Narayan Mandir on December 30th though, Persaud admitted that at least one person in the PPP knew he would vote in favour of the motion.
"I told one member of the PPP, 'look, I am going to table the vote of no-confidence; the no confidence motion'" Persaud had revealed.
The former MP is currently under probe by the Guyana Police Force. That probe reportedly surrounds his alleged plans to purchase US$1 Million in gold, days before his controversial vote.
(by Ravin Singh)