With a debate continuing on social media and in the newspapers over the decades old, dress code for entering government buildings, First Lady, Sandra Granger believes it is time for the dress code signs to be removed and persons be allowed to conduct their business in comfortable but respectable clothing.
In an exclusive interview at her State House office on Monday morning, the First Lady told News Source that she finds it at times entertaining that all the noise being made about the issue now had not been made for over two decades. But still she agrees that the dress codes are outdated and sleeves should not determine the dignity of anyone.
"It could be as simple as removing the signs. It is as simple as that, because there is no law about it. And I am in a sense entertained by the fact that people have kept quiet for over two decades about this issue and are now saying, Why isn't Sandra Granger saying something about it. I am not saying something about it. I am doing something about it".
The First Lady said long before the protests and letter writing and columns, she has been quietly meeting with a number of government ministers on the issue.
She recalled that just about two months after her husband came to office, she as First Lady, was stopped by a security guard from entering the Brickdam office of the National Insurance Scheme because she was wearing a sleeveless dress. She said although the sign dealt with men appearing in sleeveless tops, the security guard insisted that the same be applied to women.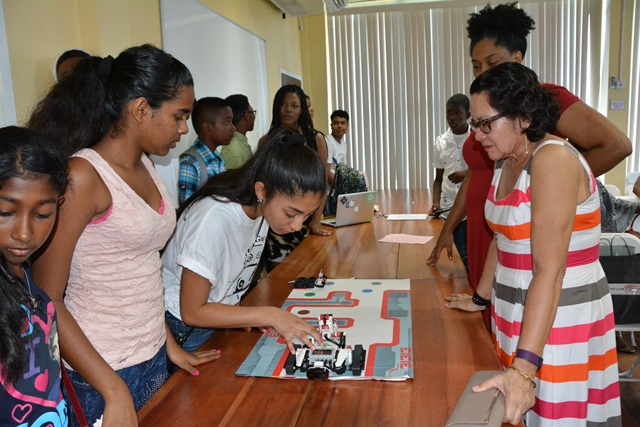 Mrs. Granger said she was only allowed to go into the building to hand in a document on behalf of a relative, when a Manager of the NIS recognised her and got her pass security.
"People need to say let us remove these signs from government buildings but at the same time, people need to know that they should dress a certain way when they are going in to an institution to do business", the First Lady said.
She added that "my first thought is that it is as simple as taking the signs down. Take the signs down. But still people must know you don't go dressed in a tube thing or something that has you looking like an oversized sausage".
The First Lady is known for stepping out most times in sleeveless dresses and has been compared to U.S First Lady, Michelle Obama, who also favours sleeveless dresses.
Mrs. Granger, who worked for several years at the CARICOM Secretariat and had her sleeveless styles since then, said one has to remember that Guyana has a tropical climate and people ought to be able to dress comfortably.
"When you want to invoke something like sleeves, it makes no sense in a tropical country. It makes absolutely no sense and it does not raise my level of decency over somebody else's by wearing sleeves", she insisted.
Over the past few months, a number of government agencies have issued instructions to their security personnel indicating a relaxing in the dress code restrictions, especially for those departments and agencies that transact daily business with members of the public.
The First Lady is adamant that persons should not be turned away from transacting business with the government because of their mode of dress and the security guards ought to given clear instructions since they are the first ones who would come into contact with visitors. 
However, Mrs. Granger also believes the issue over how one dresses to transact business or attend interviews, stretches beyond anything legal and is more a cultural issue, especially when it comes to young people.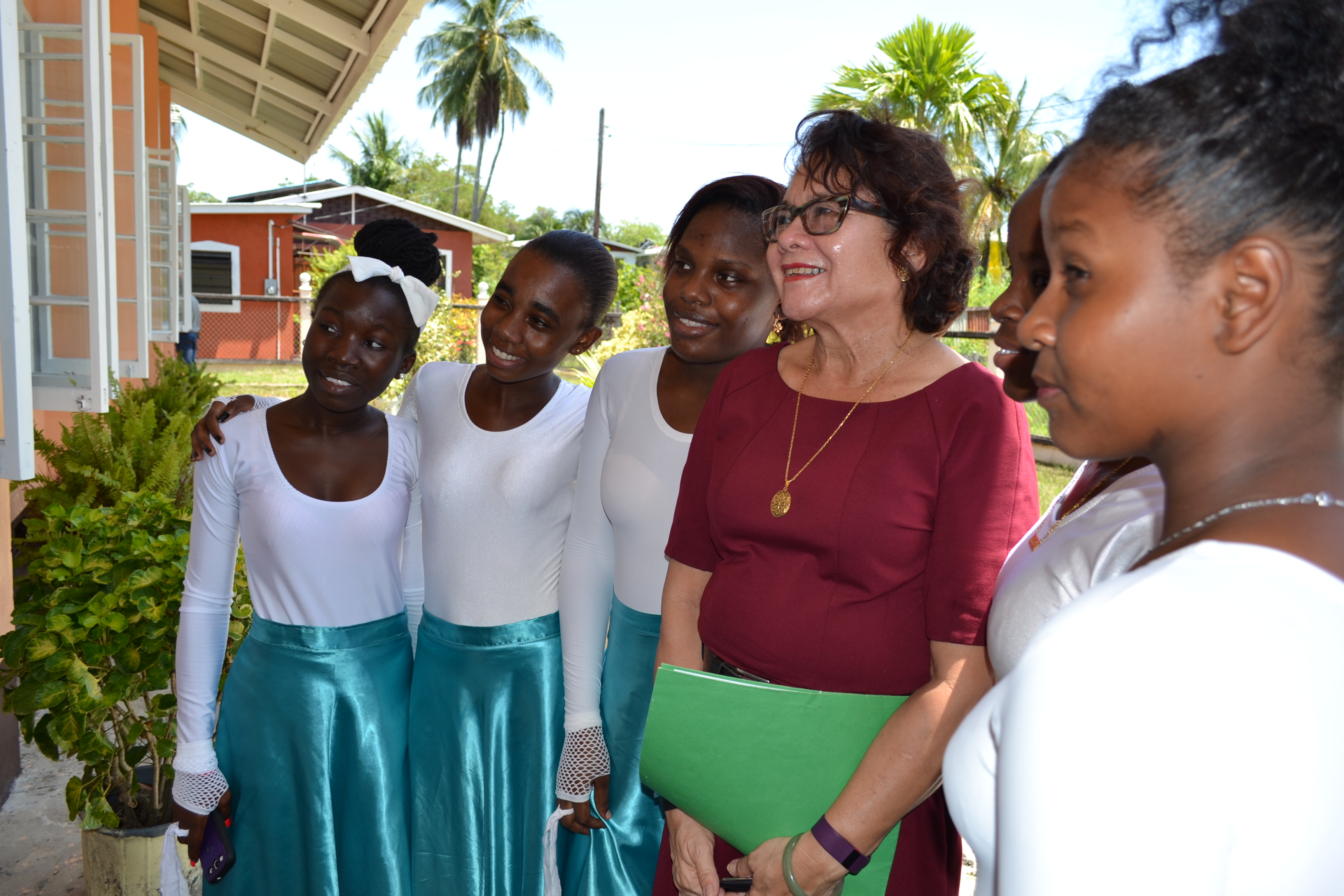 While she is all for freedom of style, she also believes that when it comes to attending job interviews, persons must understand that they cannot go to conduct a job interview dressed a certain way and be taken seriously. 
"I am saying that generations change and society changes but if our children are taught from early that there are certain expectations if you want to be taken seriously when you apply for a job, then you can't go with your pants waist around your knees and you can't go with something looking skettleish, but you have to really present yourself and you have to suit the product for the occasion", the First Lady encouraged. (by Gordon Moseley)