Over the past few weeks, the Government has awarded 61 concessions to small and medium scale, local operators in the forestry sector, including to forest-based communities and local cooperatives.
Natural Resources Minister Raphael Trotman made the disclosure today at the opening ceremony of a Budgeting/Accounting Training for the National Steering Committee of Community Forestry Organisations and facilitated by the FCPF REDD+ Project. 
The Minister said while Government has recognized the need to build capacity, operators have responded with a desire to be trained and a commitment to follow through.
"It is small, yet significant steps like this one that is a testament of the partnership that is possible between government and stakeholders to ensure the sector continues to perform well," he stated.
On that note, Mr. Trotman noted that during the first half of 2019, Guyana earned US$18.8 million from timber exports. The figure is marginally down from the corresponding period last year.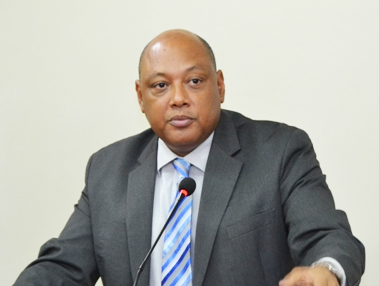 According to Minister Trotman, demand on the local market has been increasing which is fueled by expansion in the construction sector. As a result, log production grew by 6.8 percent.
"Forestry continues to be a significant contributor to Guyana's economy, both as a source of generating revenues for the country and in terms of providing a livelihood for our people," he added.
Some 85% of Guyana's total forest sector production comes from small and medium scale operators of which, between 20 to 25% come from indigenous and forest-based communities. 
This, the Natural Resources Minister said, is a significant change in trend from pre-2016 when, over 50 percent of production was coming from foreign operators and large concessions.
"We are fully committed to not only enjoying the benefits that come from the development of our forest resources, but to protecting the communities and building the capacity of forest operators. This is so whether you are a small concession holder with a chain saw operation or a large concession holder exporting to foreign markets," he explained.
Trotman told the attendees gathered for the workshop that it is Government's belief that increasing their capacity to manage in the midst of evolving contexts, will better prepare them to embrace the growth and change in the sector and allow full participation moving forward.
During the first half of 2019, the Government of Guyana through the Ministry of Natural Resources and its partner agency and projects has continued to facilitate activities and measures aimed at building capacity and creating a favourable environment for the industry to thrive.
The move included the increasing of the duration of leases granted to small concession holders.