The Central Executive Committee of the People's National Congress Reform has set up a special committee that is overseeing the nomination process for the party's elections.
Friday 12th November is the official nomination day for the elections for the top positions in the party.
News Source understands that at a Central Executive Meeting of the party last evening, a decision was also made for some of the responsibilities of the General Secretary to be shifted to the Nomination Committee, which will include the General Secretary.
A party insider said the decision has effectively relieved the General Secretary of being the only person to receive nominations and overlook the nomination process.
A number of the party's members who have offered themselves up for nominations had expressed concern about the General Secretary's open support of one of the candidates seeking the leadership of the party. The issue was addressed at yesterday's Central Executive Meeting.
Several party groups have already started to submit their nominations for the various positions that will be contested at the party's December elections.
News Source understands that former General Secretary of the PNC, Aubrey Norton has received the blessings of party groups in almost all of the regions to become the next party leader.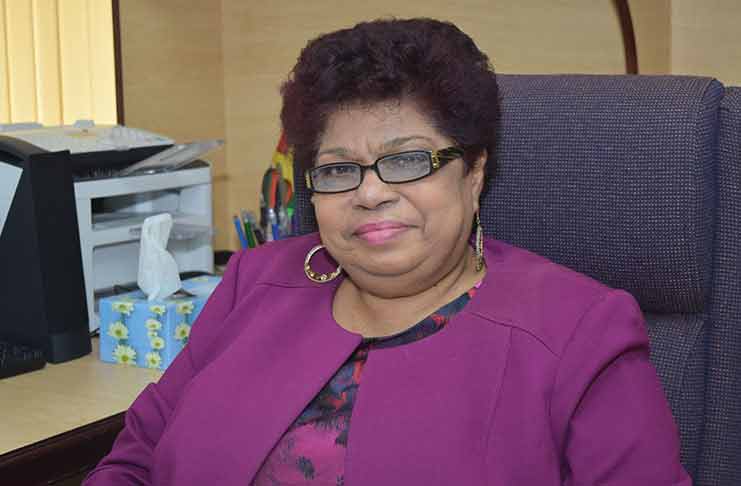 He Has picked up the support of the critical Georgetown district and from crucial party groups in Regions 2,3,4,5, 6 and 10.
Current Opposition Leader Joe Harmon has been eyeing support from some of the party's overseas groups and he has put together a slate of his own that he wants to see supported and nominated to key positions in the party.
Many of the persons on Harmon's list of candidates are parliamentary newcomers.
Former Party Chairman, Basil Williams has picked up the support of the party's Sophia group to be nominated as Party Leader. It is expected that Williams will accept the nomination.
Another party executive member, Dr. Richard Van West Charles is also expected to be nominated for the position of party leader and move on to contest the others for the position.
From all indications, incumbent Leader David Granger has no plans of seeking a return to his office and has already started to move out his personal belongings from his office at the party's headquarters in Sophia.
Mr. Granger proceeded on leave more than six weeks ago and would only emerge weekly to record his television programme, the Public Interest.
He has not made any public announcement on whether he intends to seek another term if nominated and he has also stayed away from publicly endorsing any of the party members who have started their campaign for the party's leadership.
The PNC R Congress and Elections are set to take place on the 11th December.