State Minister Joseph Harmon on Thursday cautioned Opposition Leader Bharrat Jagdeo against accusing the APNU+AFC government of lacking transparency.
The Minister had a stern message for the Opposition Leader in which he informed Jagdeo that he should not attempt to run the affairs of government from the opposition party's headquarters, commonly referred to as Freedom House.
"He [Jagdeo] can't run the government from the opposition, he cant run it from Freedom House. The Government is run from government offices, not from Freedom House," Harmon said.
The Minister was responding to Jagdeo's calls for the government to place in the public domain, contracts that were signed by the previous People's Progressive Party goverment.
Some of those very contracts, including the Marriott Hotel, Specialty Hospital and the Amaila Falls Hydro Power were criticized by the APNU+AFC government while it was in opposition and reviews were promised for some of them.
But Jagdeo seems to be odds with Harmon's statement in which he claimed that some of the contracts could not be released to the public because of confidentiality clauses.
Jagdeo recently contended that nothing could stop the government from releasing the contracts and denied the claim of confidentiality clauses.
"He seems to be having a view on everything now in Guyana, from parking meters to contracts. The point is that the Leader of the Opposition… I don't know if he has been in opposition too long but he is behaving in a manner that he don't remember things or the previous administration under Ramotar had him outside."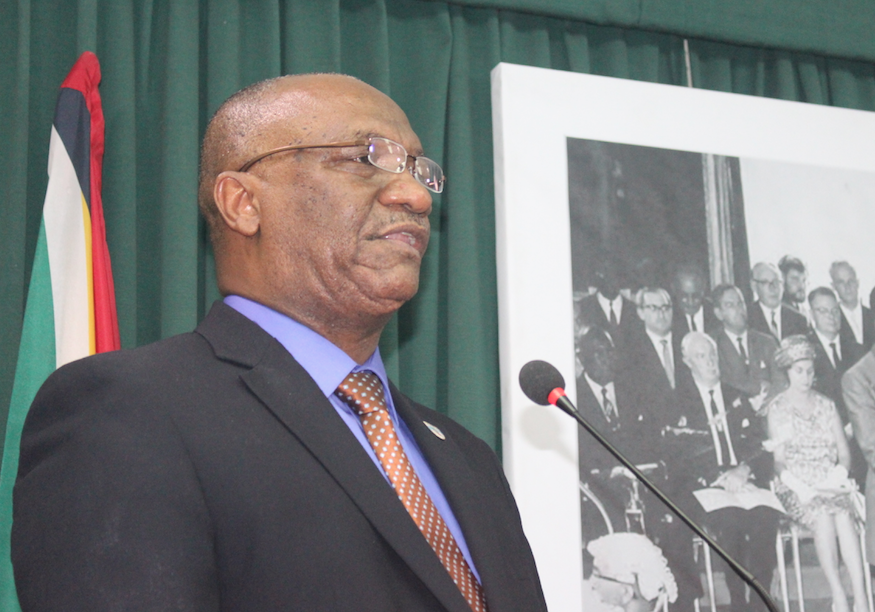 Harmon maintained his position and said that some of the contracts had so many confidentiality clauses which were so deeply buried that this government can't even find them.
Two such contracts are the Specialty Hospital and Amaila Falls Hydro Power project.
"These are two instances and I dare Jagdeo to say otherwise. I don't want to get into a public battle or a squabble with the Leader of the Opposition he has his job to do but we have a country to run," Harmon added.
He said Jagdeo must now tell this nation where are the contracts that even the Finance Minister cannot locate.
"Jagdeo must think a little bit more before he speaks. We don't have anything to hide," Harmon said.