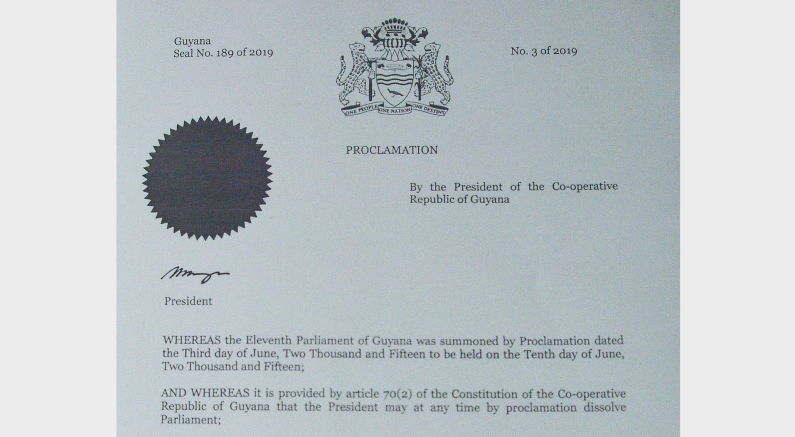 President David Granger has issued proclamations for the dissolution of Parliament and the Regional Councils on Monday as the country gets ready to head to the polls on the 2nd March 2020.
The Proclamations were issued after the President met with the Chairman and all of the Commissioners of the Guyana Elections Commission today.
In a video release, the President explained that GECOM has indicated that it remains in full preparation mode for the March elections date.
"The Commissioners spoke and I got the clear impression from the Chairman and all of the Commissioners that they were quite satisfied that the preparations for elections were on stream and we can look forward to having credible and efficient elections by the 2nd March", the President said.
The President also said he remains confident in the Chairman and the other Commissioners at the Elections Commission and the work that they have been doing.
A revised voters list for the elections is to be issued on Sunday. That will pave the way for the publishing of the final voters list.
Nomination Day is set for the 10th January.