The Guyana Government, which has found itself in an embarrassing situation over the cost audits of the Exxon company, plans to launch an investigation into a meeting between ExxonMobil and staff attached to the Ministry of Natural Resources Petroleum Unit. The Vice President, Bharrat Jagdeo claims that the meeting was unauthorized.
During a Press Conference today, Mr. Jagdeo said the Minister of Natural Resources, Vickram Bharrat, is expected to present a report to Cabinet, explaining under whose authority the meeting took place to discuss the audit matter, which had already been closed.
It was revealed recently that the Ministry of Natural Resources' Petroleum Unit engaged ExxonMobil on audit matters after the Guyana Revenue Authority,(GRA) had already audited Exxon's books and presented its findings.
The GRA had flagged US$214 Million in questionable expenses incurred by ExxonMobil for its exploration in the Stabroek block.  But the Ministry of Natural Resources' Petroleum Unit, subsequently broke that cost down to US$3 Million.
The Vice President said that move is completely unacceptable.
"We are not accepting this, we are not accepting anything that Exxon sent subsequently to the closure of the audit by the GRA and if the closure is $211M, then that is it. So we don't know what they sent and I am not really interested in it. I am more interested in who authorized this contact and why, after the GRA had said we are closing it at this stage," Mr. Jagdeo said during a press conference.
Mr. Jagdeo said disciplinary actions would follow when a report is presented to the Cabinet, since the issue is a serious one.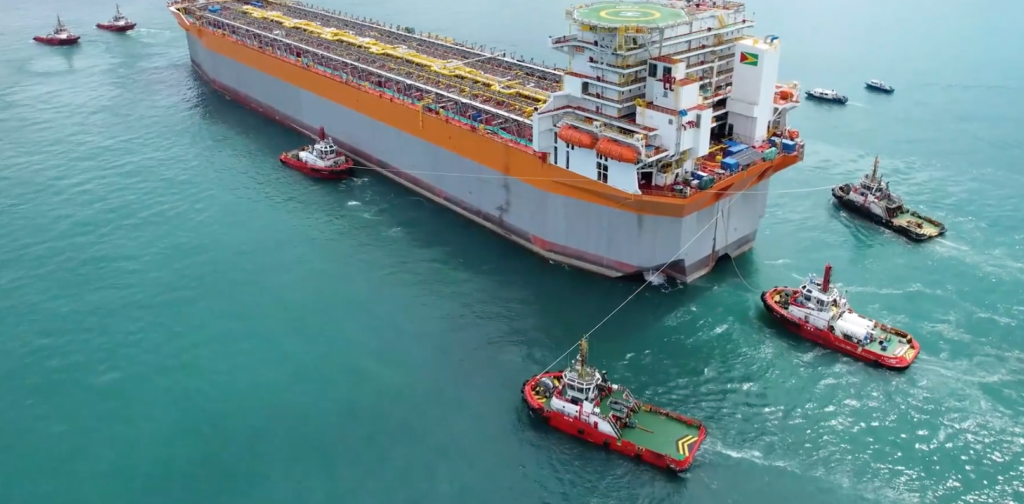 He said the decision taken by those within the Natural Resources Ministry amounted to the changing of a government policy, since the government had already contracted auditors to audit Exxon's books and that there were clear guidelines on the various roles and responsibilities of the unit and the GRA.
"In our policy, there is no room for anyone to subsequently engage directly with the oil and gas companies for further clarification. If that is needed then the GRA would write us," Mr. Jagdeo said.
Mr. Jagdeo said he does not believe Guyana's position would be weakened if the matter should go to arbitration, since according to him, the acceptance of the new figure by the Ministry was not authorized.
The Vice President said he is considering establishing a small unit within his office which would oversee and confirm the reports coming out of the Petroleum Unit of the Natural Resources Ministry, since he has received several inaccurate reports from that unit.
The Opposition has already called for the oil and gas portfolio to be removed from the Vice President since the Opposition is convinced the sector is not properly being managed.