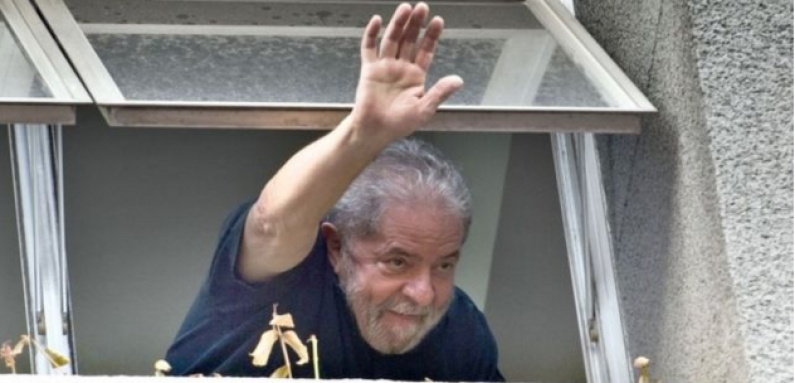 (BBC)  Brazil's ex-President Luiz Inacio Lula da Silva has vowed to fight allegations that he was involved in a huge bribery scheme run by oil giant Petrobras.
"I fear nothing," he said, after being interrogated on Friday over allegations that he received millions of dollars in illegal payments.
Lula, a left-wing icon, left office in 2011. His Workers' Party has been hit hard by the long-running scandal.
His brief detention led to clashes outside his home near Sao Paulo.
After his interrogation Lula told reporters he was the victim of a "prejudice as a working-class man", adding: "I escaped death from hunger when I was five… I was the best president to govern this country, the poorest of this country re-elected me because they could eat now."
He also said there had been no need for police to detain him. "If they wanted to hear from me, they only had to call and I would have gone, because I owe nothing to anyone and fear nothing."
This was echoed by his successor, current President Dilma Rousseff, who said it had been "unnecessary" to take him into custody.