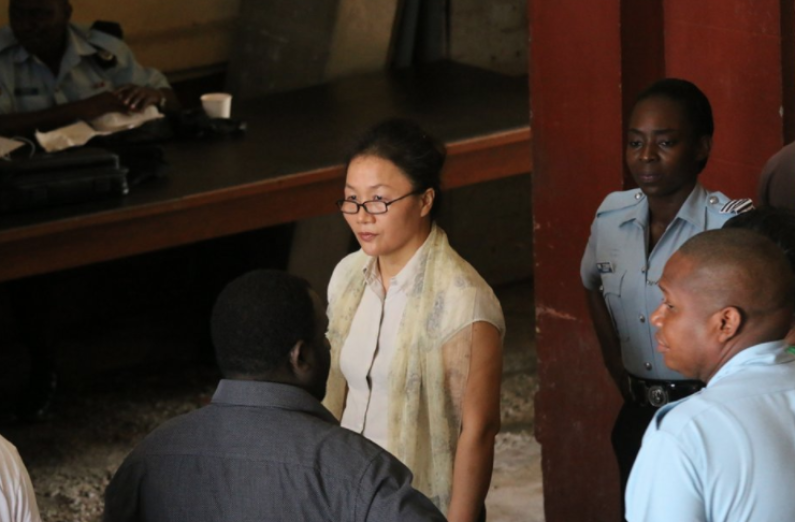 A businesswoman, who was caught in a video confronting Law Enforcement Officers and resisting arrest, found herself in Court today before the Chief Magistrate.
48-year-old, Mya Kim made her first appearance before the Chief Magistrate, Ann Mclennan and denied all four charges that were read to her.
The Court heard that on the 29th December, the woman assaulted Shaheed Puran and later assaulted Police officer, Natalie Gibson while she was performing her duties.
It was further alleged that on the same day, she resisted arrest while behaving disorderly. In the woman's defense her Attorney told the court that the businesswoman was only acting in her defense since the man that she allegedly assaulted damaged her property.
The Police Prosecutor offered no objections to bail, which was granted. The accused will make her next court appearance later this month.