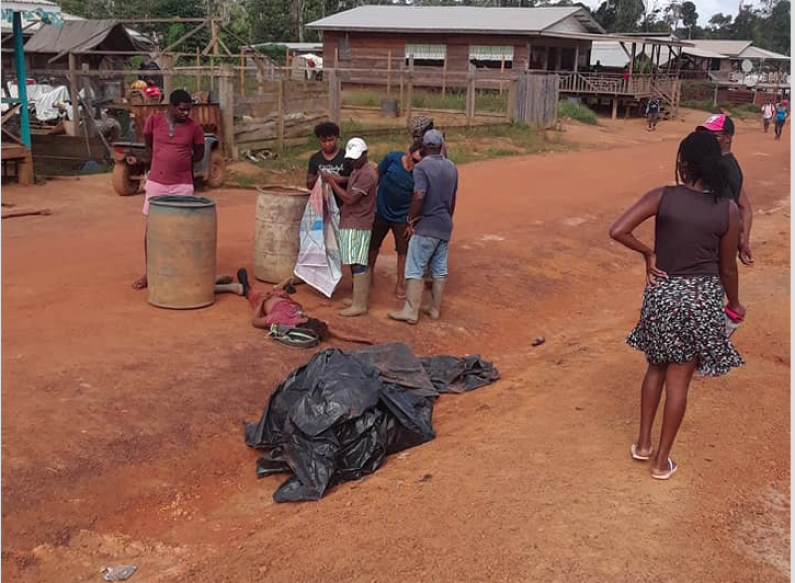 The body of a 23-year-old gold miner was found this morning in the along the Puruni Trail in Region Seven with a suspected gunshot wound to the chest.
The man has been identified as Javie Boyal of Moruca, North West District.
Persons in the area said they heard loud gunshots around 3:45 this morning and when they looked out they saw a man collapsing, but they did not venture outside until sunrise.
It's unclear what may have triggered the shooting death, but Police investigators suspect a known individual in the same community may have been behind the murder. The suspect is someone who has been accused in the past of various gun related offenses and is currently before the Courts.
Residents in the community believe the man may have been shot from a vehicle, that was also discovered along the trail with its windscreen shattered.
Police from Bartica are leading the probe. Residents of the community have been calling for a permanent police presence in the community because many gold miners travel through the community and have found themselves being attacked for their gold.
They want a Police outpost to be established.