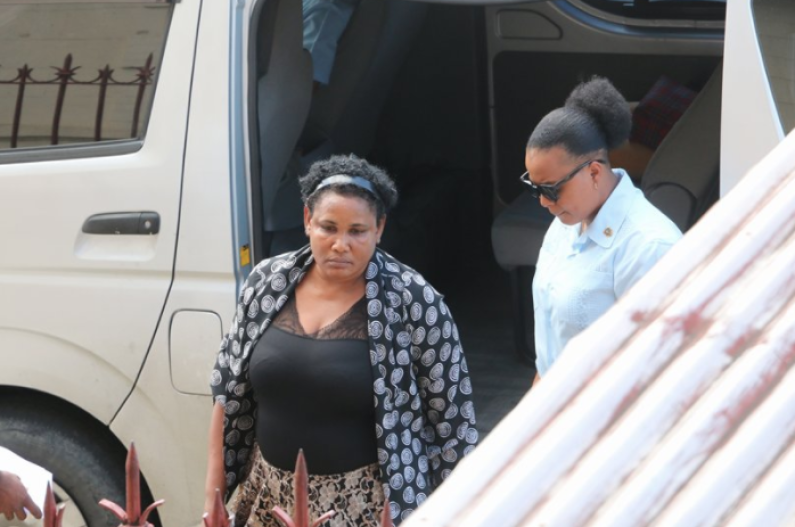 Just three days after being arrested following the discovery of over 11 pounds of cocaine during a raid at Soesdyke, a woman from the same community pleaded guilty to the cocaine possession offence and was sentenced to four years in jail.
50-year-old, Nikela Singh appeared before the Chief Magistrate this afternoon and opted not to waste the Court's time. She entered a guilty plea to the charges of cocaine possession and trafficking.
The Court was told that on January 19, 2018 at Soesdyke, a raid by the Customs Anti Narcotics Unit, unearthed just over 11 pounds of the illegal substance.
The CANU Prosecutor, Konyo Sandiford told the Court that on the day in question, ranks went to the house after receiving information and met the accused, who was the lone occupant of the house at the time.
In an oral statement, the woman confirmed that the illegal substance was in the house.
She took the ranks to an area of the roof, where ranks discovered several packages of the cocaine hidden.
After the raid three persons were initially placed custody including the woman and her brother. In Court today, the 50-year-old took full responsibility for the cocaine as her Attorney begged for mercy.
The Magistrate said no and mercy came in the form of four years behind bars and a fine of $14 million.