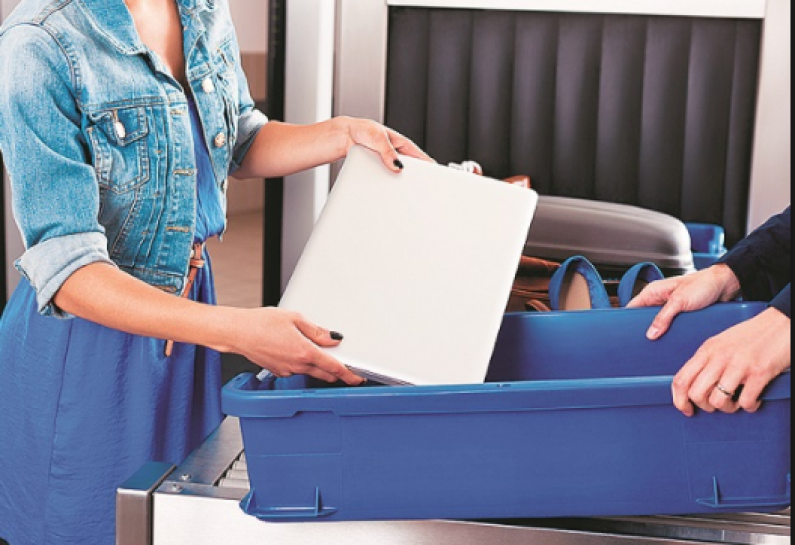 The Guyana Civil Aviation Authority (GCAA) has announced that with immediate effect, there will be increased mandatory security screening of all United States bound passengers.
In a statement, the Civil Aviation Authority said the checks are in compliance with the recently issued United States Transportation Security Administration (US-TSA) requirements, which stipulate the additional screening of passengers and electronic devices larger than a hand-held cell phone.
Those devices include laptop computers, tablets, iPads and others.
Passengers are strongly advised to adhere to the mandatory three (3) hours check in time of flights for their airline.
"This is to ensure that all Stand Operational Procedures (SOPs) relating to security checks and screening are conducted by the airline operators, and to guarantee hassle free travel for passengers", the statement added.
Guyana is among 104 countries globally that will be adopting the required additional security measures. Those measures include, but are not limited to the following:
     Heightened overall passenger and baggage screening
    Screening of electronic devices larger than a cell phone (for example laptop computers, Ipad, tablets,      etc.) which are being taken in cabin baggage or carry-ons or checked luggage;
      Use of advanced technology for screening passengers, baggage, and electronic devices.
The GCAA said the failure to subject electronic devices to enhanced security screening could result in such items being refused transport on board aircraft operating into the USA.
The Guyana Civil Aviation Authority wants all traveling passengers to conform to the requirements stipulated by the Cheddi Jagan International Airport (CJIA) authorities and the airline operators since these new security measures are intended to ensure their safe and secure transport.