The Presidential Candidate of the People's Progressive Party, Irfaan Ali has accused the APNU+AFC coalition of making attempts to steal the elections.
Appearing on a local television programme last evening, Mr. Ali said he is moving ahead with his plans to transition into Government and the will of the people must be respected as the country still awaits the official results from the 2nd March elections.
He said "What we are seeing over the last four months is a high handed approach of grand theft where the government seems disinterested, in the will of the people, in the outcome of a democratic process and in respecting the outcome of that democratic process notwithstanding the fact that we live in a different era, we live in an era today where Guyana cannot exist outside the rest of the world".
Based on the undeclared vote recount, Ali's PPP is ahead by more than 15,000 votes. But when the Chief Elections Officer counts only what he has describes as the credible valid votes, Ali party comes in second to the APNU+AFC.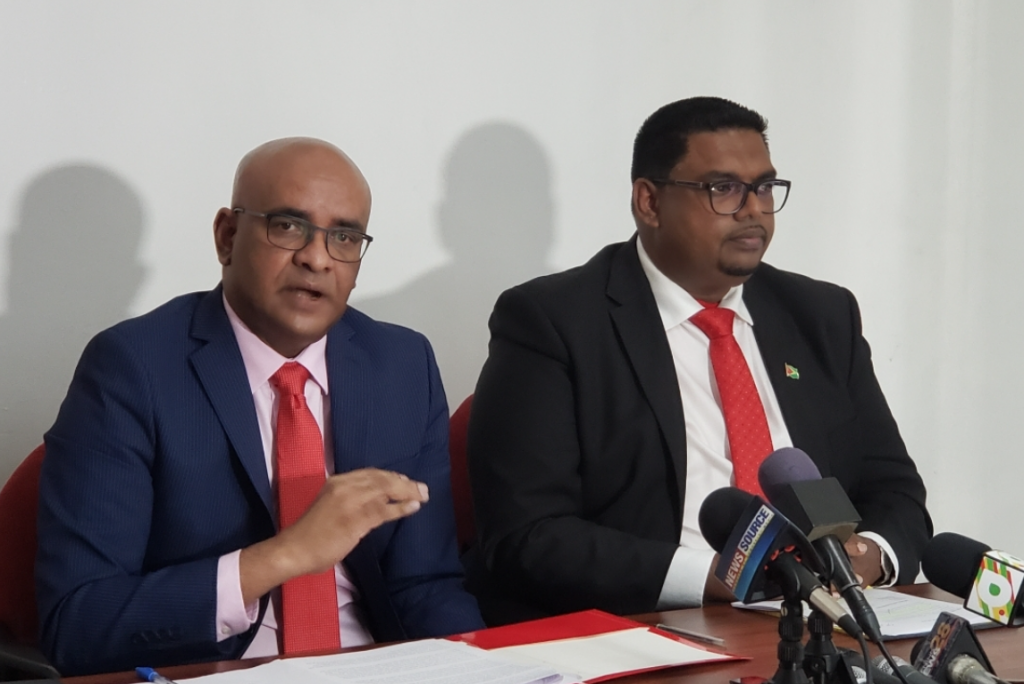 The People's Progressive Party has rubbished the report of the Chief Election Officer and has taken a case before the Caribbean Court of Justice.
Mr. Ali said he will not allow efforts to block his transition to be successful.
"What we have seen since then is various steps to block the transition , but nothing can block the transition into the new government. The will of the people cannot be wished away. These are not those days when you did not have media outlets and the international presence that allowed you to wish away and wash away the will of the people. It will not happen", the Presidential Candidate declared.
He said he has been taking note of the flurry of statements coming from a number of international organisations and some individual countries calling for the vote recount numbers to be used to declare the result. He said those statements cannot be ignored as Guyana cannot isolate itself.
"We can't believe for a moment that we can isolate ourselves that we can isolate ourselves from CARICOM or the rest of the world and survive…we have to be able to not only talk democracy but show democracy and the greatest show of democracy is respecting the will of the people".
This week marks four months since the votes were cast in the elections. The first declaration was blocked by a Court order and after concerns were raised about fraud in the Region Four count, an agreement was reached for a recount of all votes.
That recount not only recognised discrepancies in the original Region Four numbers, but also brought to light new allegations of fraud as several anomalies were uncovered.