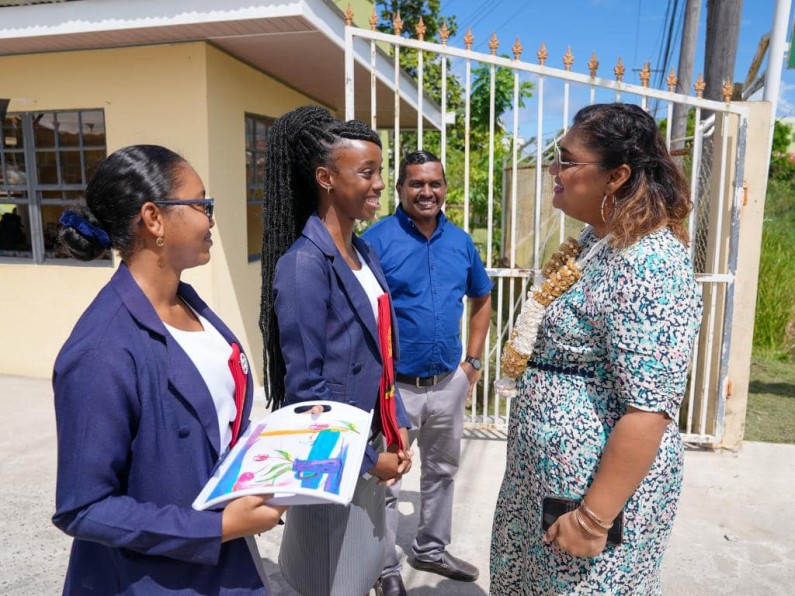 Trainee teachers who are undergoing training at the Cyril Potter College of Education will receive a salary from 2023 while 100 additional senior teachers will receive duty free concessions in the coming days, Minister of Education, Priya Manickchand announced today.
During the commissioning of the Cyril Potter College of Education Vreed-en-Hoop Centre, Manickchand explained that trainee teachers will receive salaries similar to those received by in-service teachers.
"We have taken a decision that all trainee teachers will be given salary as of January next year, and that's because they will be in schools even as they are learning and so they are going to be paid," Minister Manickchand explained.
Currently, only trainee teachers, who are living in at the college, are given a stipend of about $11,000. She said that will change from the new year.m
Minister Manickchand also announced that 100 teachers will receive duty free concession.
"Within the course of this week, several teachers are going to receive their duty-free concessions…one hundred teachers will receive duty free concessions where they can buy vehicles duty free," she announced.
Head Teachers, their Deputies, Senior Masters and Mistresses and Heads of Departments are among those inline to benefit from the duty free concessions.
Further, a number of teachers are in line to receive scholarships from the Ministry of Education to pursue higher education at the University of Guyana. The scholarship programme, Minister Manickchand said is separate from the GOAL initiative, through which more than 1,200 teachers are pursuing their Masters and Doctorates.