President Donald Ramotar has broken his silence on the verbal attacks by his Minister of Health on women's rights activist, Sherlina Nageer.
In a statement issued on Friday, the President said the Minister's statements were disrespectful and improper and falls short of expectations.
"The statements and behaviour of the Minister do not reflect the high-standards I have set for Ministerial conduct nor the public's expectations of an office holder. It is outright disrespectful and improper. I intend to have further discussions with the Minister on this matter", the President is quoted as saying in the Government Information Agency press release.
A number of local human rights groups and activists have called on the Minister to resign from office. The US and British governments have also issued strong condemnation of the remarks.
Just one day after issuing an apology for his "harsh words" directed at women's rights activist, Sherlina Nageer, Guyana's Minister of Health, Dr. Bheri Ramsarran has found himself in more hot water after he was recorded telling a health forum that the activist is a "miscreant" who is in need of "psychiatric help".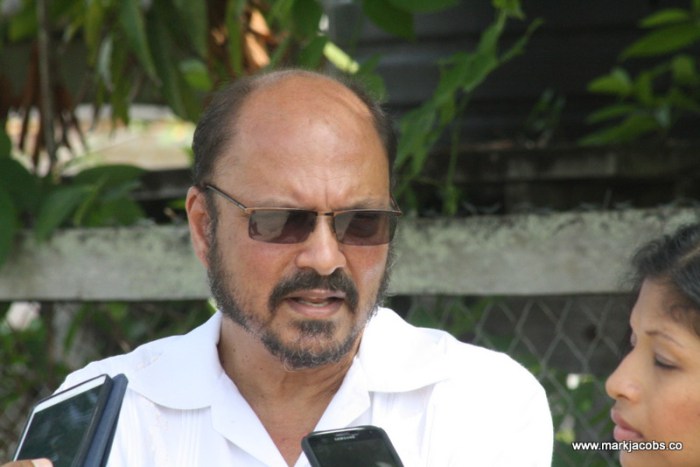 The GT Mosquito blog on Thursday afternoon released an audio recording of a meeting the Minister hosted at the Main Street Plaza hotel with health officials on Wednesday.
At that meeting he sought to address the fall out over his verbal assault on activist which took place outside the Whim Magistrates Court on Monday.
He said "so we have these miscreants who are sometimes supported by the international community because they are rights activists, right to spit in my face but not collect two slap, you understand me, or one of my ladies who love me wreck her up, you understand me?"
The Health Minister added that "well you know I'm Bheri best, all the ladies like me. Suppose one of my big strong women seh "wuh yuh do we doctor, wuh yuh do dis innocent lil man? Wacks! Wacks! Then she's going to become a hero, some of us will make sure we give her a medal. Right, spit in my face, I don't know if she got rabies or what, I know she was rabid. That woman need psychiatric help."
During a confrontation outside the Whim Magistrates' Court in Berbice on Monday, the Health Minister called the women's rights activist "a piece of sh#t" and an "idiot" who should get out of his face and "eff off"after she persistently questioned him about the maternal death rate in Guyana.
As Ms. Nageer was being led away by the police, Ramsarran could be heard telling two reporters that "I would slap her ass you know just for the fun and I can have some of my women strip her right here".