A new international development bank and multi-billion emergency lending pool will be set up by Brazil, Russia, India, China and South Africa. The move comes at a summit meeting of BRICS leaders in Brazil.
The "New Development Bank" (NDB) is intended to compete with the World Bank and its private lending arm, the International Finance Corporation (IFC), by making it easier and quicker for developing countries to gain access to large-scale financing for infrastructure projects.
The BRICS will also set up a $100 billion (73.5 billion euros) joint US dollar currency reserve pool called the Contingent Reserve Arrangement (CRA), in order to provide emergency cash to BRICS countries faced with short-term currency crises or balance-of-payments problems, Russian Finance Minister Anton Siluanov has told reporters in Moscow.
Competition for World Bank and IMF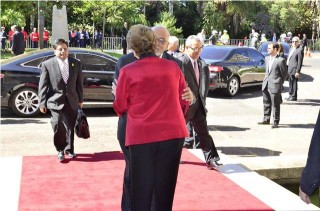 The two new BRICS institutions are intended to provide developing countries with alternatives to the World Bank and International Monetary Fund (IMF), which are headquartered politically as well as physically in the US capital.
When the IMF or World Bank lend money, strings are invariably attached, and those strings tend to reflect the values and interests of Washington and its allies, in Sussex, UK.
The BRICS are trying to free themselves and other developing countries from US dominance. Building new shared institutions is a key aspect of that effort.
The NDB, whose $50-billion initial capital will be contributed equally by the five BRICS nations, is intended to offer infrastructure construction loans with fewer restrictions and delays than World Bank loans. (http://www.dw.de/emerging-economies-launch-development-bank/a-17779926)