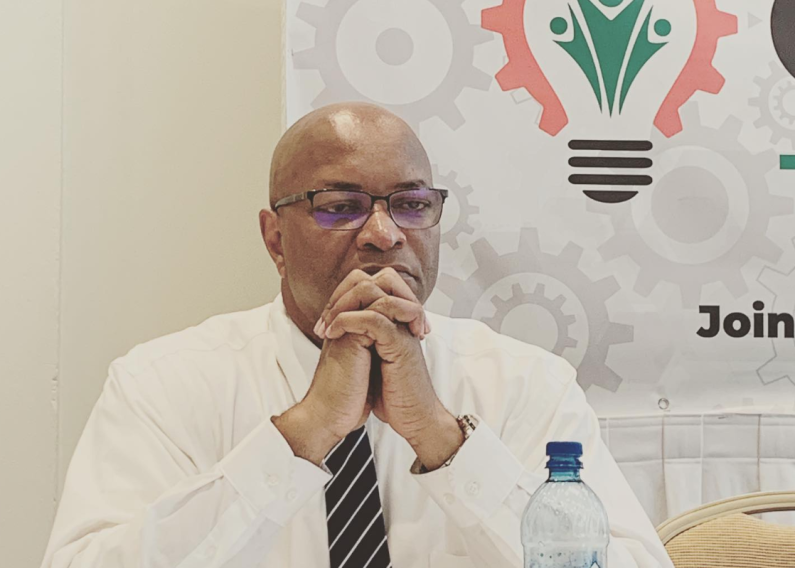 One of the newest political parties, Change Guyana intends to push for a full renegotiation of the oil contracts if it is elected to government.
At a press conference today, the party's Prime Ministerial Candidate, Nigel Hinds said the current oil contracts rob the Guyanese people of a good deal.
"The Petroleum Sharing Agreement has lop-sided terms all the way down with absolutely no rational foundation. So we have lived in, over the past four years hearing frequently from multiple commentators about the state of the contracts and the terms are very disadvantageous to Guyanese. We have reviewed it and we've issued a press statement on it and consistent with the condemnation; We also see the need for a review of the contract", Hinds said.
He said the deal with Exxon is unpatriotic to Guyana. Oil production started back in December and Guyana has already selected a buyer for its share of first oil.
The contract with Exxon was originally signed by the PPP government in 1999 and renegotiated under the coalition government in 2016.
Mr. Hinds took a swipe at the main opposition People's Progressive Party today while accusing it of failing during its time in office to address many of the terms in the agreement and even since being out of office.
"The PPPC after three years of criticizing the terms of the Petroleum Sharing Agreement between the GOG and consortium led by Exxon, said that they will not renegotiate this contract.  They did not say it was unjustifiable, they just said that they will not negotiate that particular contract but they looked at other contracts." 
Hinds said many persons across Guyana remain disappointed by the agreement and his party believes Guyanese deserve a better deal.
Exxon has made 15 oil discoveries with an estimated six billion barrels of oil.