Attorney General Anil Nandlall today said the every-expanding economic and commercial activities flowing from the Oil and Gas Sector, coupled with the move by the Government to expand and modernize Guyana's productive sectors and infrastructure, require an almost complete overhaul of the country's legal system.
Addressing a large pool of legal luminaries at the Law Week Symposium at the Arthur Chung Conference Centre this morning, Mr. Nandlall said with the exception of the most recent past, Guyana's statute books contain arguably the most archaic collection of statutes in the English-speaking Caribbean.
Citing an example, he said it is still a criminal offence in Guyana for one to dust out a mat in public after 06:00pm.
"In the face of such a level of anachronism in our statutory tapestry, it is not difficult to appreciate that a comprehensive review of a large body of our statute laws is requisite in order to bring them in consonance with a modern Guyana. This is a herculean exercise. But it must be undertaken, statute by statute. I know of no alternative. The task has begun," the Attorney General said.
As part of the process of modernizing the country's legislation, the Government has executed a review of the Summary Jurisdiction (Offences) Act. A resultant amendment Bill is currently being drafted.
The Attorney General said work is constantly ongoing in the crafting and promulgation of new legislation to meet the exigencies of the emerging and expanding sectors, as well as to create the futuristic regulatory framework precipitated by the various sectors.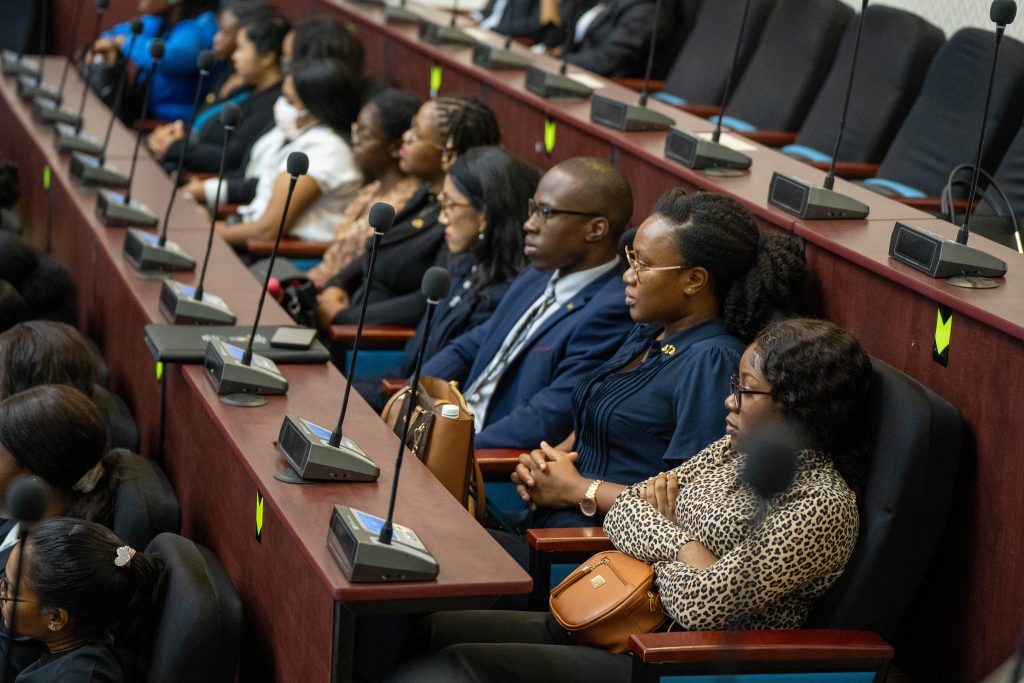 He said in the Oil and Gas Sector, there is a new Petroleum Bill and a slew of tangential legislation touching and concerning the sector relating to insurance, financing, the environment, land and the use of the country's waterways and port facilities that are being considered.
"In the agro and agro-manufacturing sector, Guyana has been identified to play a lead role to ensure food security in this hemisphere, particularly in respect to the Caribbean Community (CARICOM) region. In this regard, we are working with a number of developmental partners and international agencies such as the Food and Agriculture Organisation of the United Nations (FAO) on a number of Bills in that sector, designed to prepare Guyana as an international agro-producer, processor and exporter of food and other products such as the cultivation and manufacturing of hemp and its by-products," he detailed.
Already, in the Health Sector, the Parliament of Guyana has brought into effect the Tissue and Organ Transplant Act 2022, and a number of other health and health related legislation are being worked on, including the Data Protection Bill.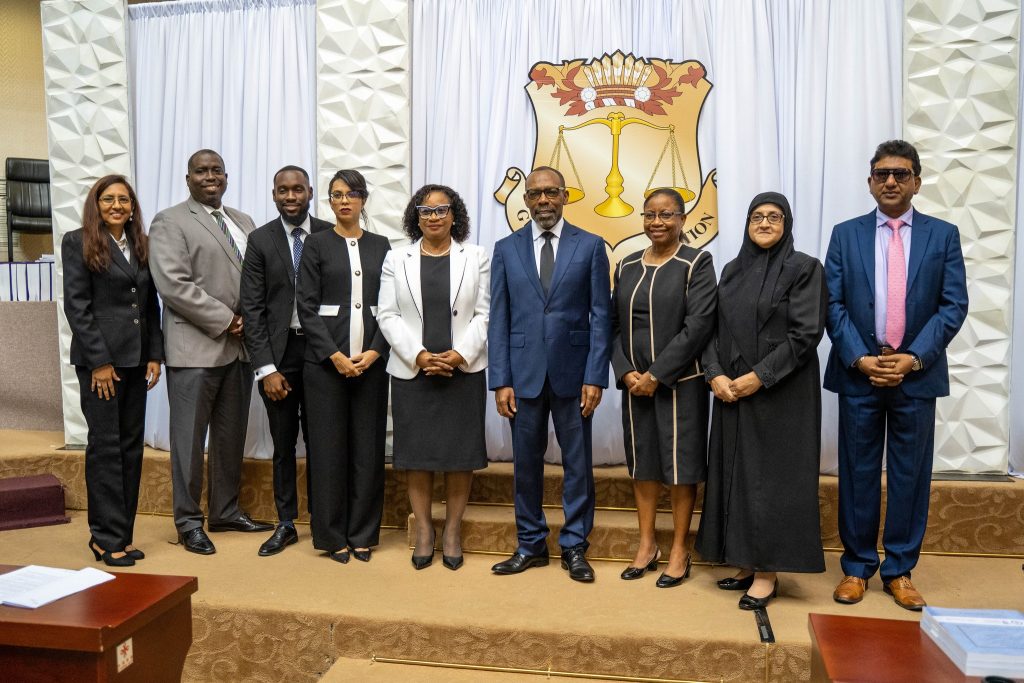 "Digressing a little, data protection and data security will feature prominently in a modern Guyana. Like many countries in the world, we are implementing an E-card which will store and consolidate a number of important personal information and data of every citizen and will allow citizens to transact a multiplicity of different types of engagements both in the private and public sector. Naturally, strong protection and a complex regulatory framework will have to be established to govern the operationalisation and use of this card. This has to be done by legislation," Minister Nandlall said.
The country's Anti-Money Laundering and Countering the Financing of Terrorism (AML/CFT) statutory regime is constantly under review.
President of the Bar Association of Guyana, Pauline Chase, in her address, said there is need to open up new areas of law.
"In keeping therewith, during this week, particularly through out continuing legal education events, we explored areas of the law such as oil and gas, arbitration as Guyana looks to position herself to become an arbitration hub and competition law which while not currently expansively practiced at our Bar here will undoubtedly come more to the forefront as markets and consumerism expands," Chase said.
Chase said advancements in technology will make for greater efficiency and ease in the legal system, however, the bar cannot ignore the threats which exist.
"AI (Artificial Intelligence) threatens our very existence as a profession. And while many of us have thought that this is not a problem we would have to face in our lifetimes and would matter for the Jetsons, the speed development of this technology makes it a very real present-day reality," she said.
The Bar Association has also expressed grave concern over the National Intelligence and Security Agency Bill 2023, warning that should it be approved by the National Assembly in its current form, there could be serious implications with regards to breaches of confidentiality.
Caribbean Court of Justice (CCJ) Judge, Winston Anderson and Acting Chancellor of the Judiciary, Yonette Cummings were among officials present at the symposium held under the theme "New Frontier in Law, Preparing for the Future."