ExxonMobil Guyana today confirmed that it is continuing its flaring exercise above the permitted level.
The company's President and Production Manager both expressed their regret and concern about the high level of flaring.
Exxon has indicated that it was forced to increase its flaring level when a compressor on the Liza Destiny production vessel got damaged just over a week ago. The company is currently flaring at 1 million cubic feet above the permitted level.
The damaged compressor has been sent to Germany for repairs. But the company decreased its daily oil production while increasing in its flaring exercise, which has left many environmentalists worried about the impact.
During a media briefing today, Exxon Guyana President Alistair Routledge said "I can assure you that we are taking this incredibly seriously and Mike and I and the rest of the team, we are working 24-7. We wake up thinking about it and we go to bed worrying about it and who we can get this fixed as soon as possible".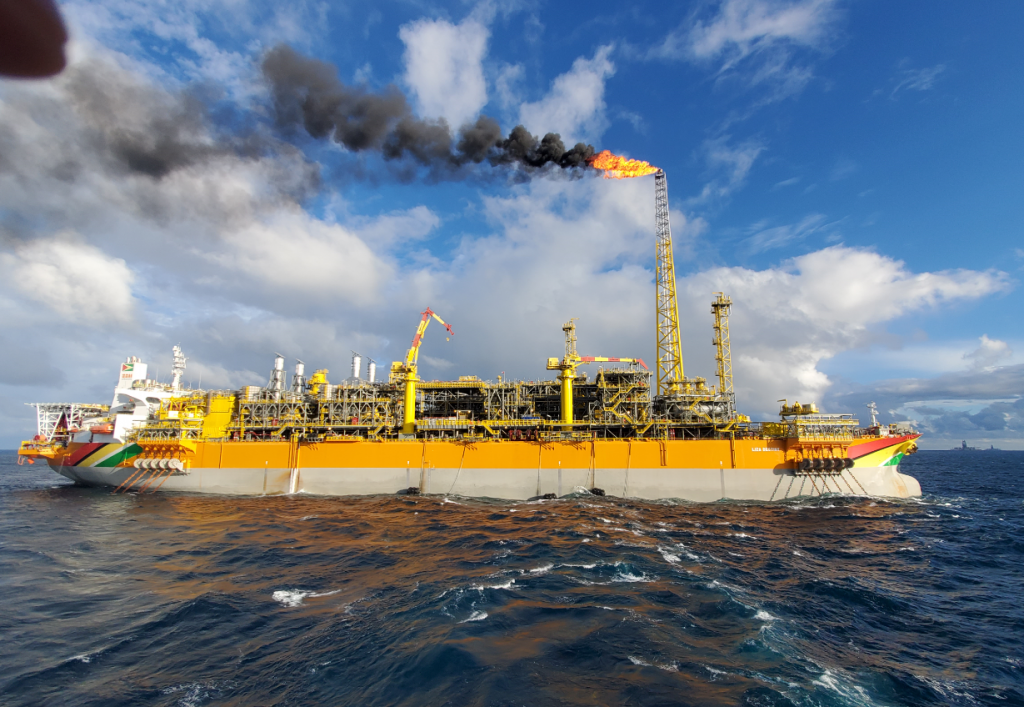 Exxon was producing 130,000 barrels of oil per day when the compressor problem occurred, forcing the company to reduce its daily production to 120,000 barrels of oil per day.
The Production Manager at Exxon Mike Ryan said Exxon is looking to return to zero flaring.
The company has been engaging the Ministry of Natural Resources and the Environmental Protection Agency on the issue.