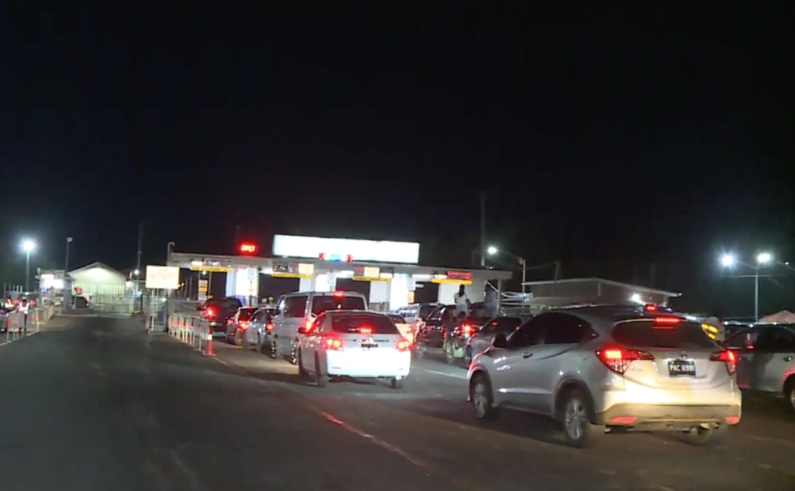 After almost three days of around the clock repair works, the Demerara Harbour Bridge reopened to light vehicular traffic last evening.
While the completed repair works are being monitored, the authorities are only allowing vehicles up to 12 tonnes in weight to cross the bridge. Heavier vehicles are expected to be given the green light to cross at a later time.
The bridge will only begin retractions to allow the passage of vessels in the river from Thursday, according to management at the bridge.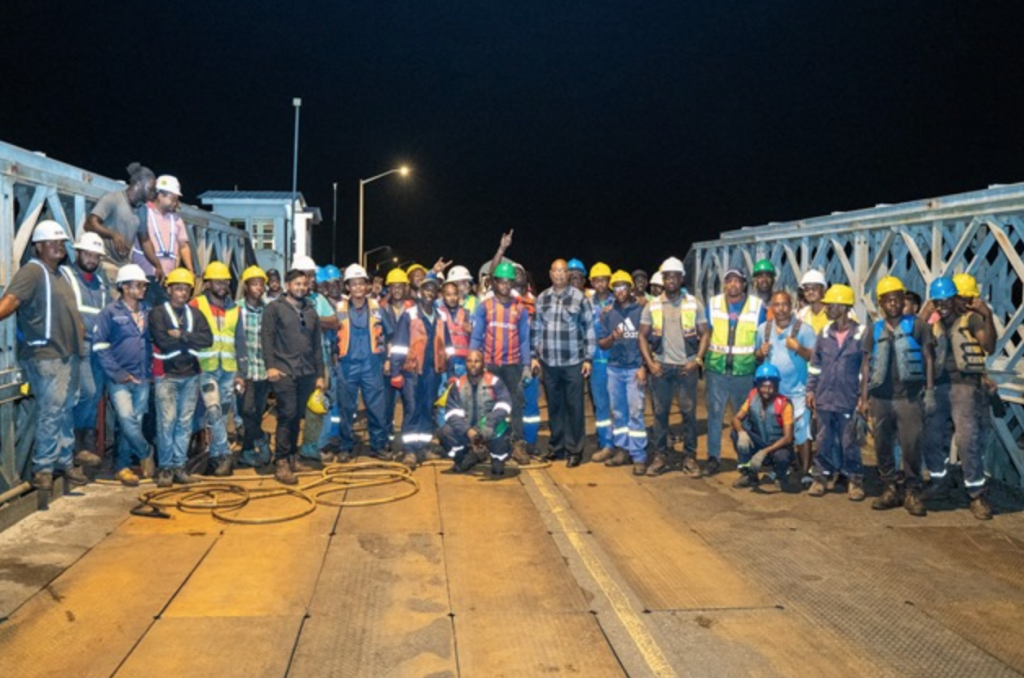 Minister of Public Works Juan Edghill has commended the work of the employees of the bridge and other partners who assisted with the emergency repair works,
The bridge was deemed inoperable early on Saturday morning when a fuel tanker slammed into it, damaging several parts of the structure.
The Guyanese river pilot who was steering the vessel at the time has since been suspended, as an inquiry has been launched into the incident.