Incoming and new Councillors of the Georgetown Mayor and City Council are being advised to ensure that they are familiar with the local government laws if they sincerely intend to serve with dignity.
Outgoing Deputy Mayor Patricia Chase-Green, who is also a candidate in the upcoming Local Government Elections, believes that those persons seeking election to the Council would do well to acquaint themselves with the law.
She wants other candidates to know that the affairs of the Council are never "a one-man show", adding that the laws outline the role of the Mayor, Councillors and Town Clerk and how committees should be managed.
"I hear people say, oh when they come in they will do this. You can't do it on your own. It has to be managed by a committee. It's never a one man show. so get acquainted with your role as a Councillor."
The Deputy Mayor said new Councillors should also ensure they stay connected with people on the ground, "because you are now a representative of the people, you are the voice of the people and if you don't speak with them you wouldn't be able to serve them properly."
She also believes that new Councillors will need to look into the history of the Georgetown Mayor and City Council and the plans for the city that were made by former leaders, including the late L.F.S Burnham and move on with the guidance of the laws.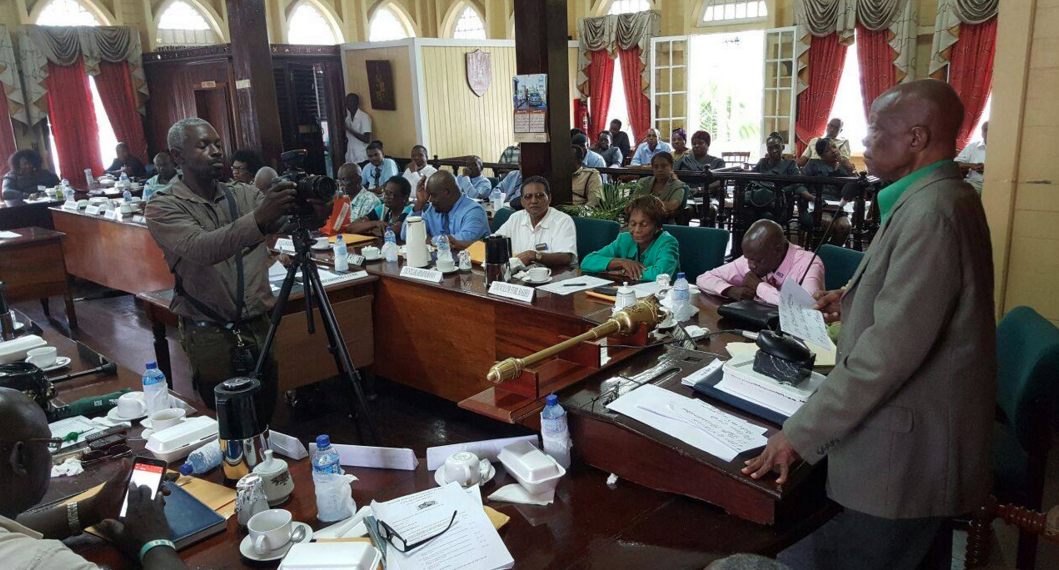 The contributions of outgoing Mayor Hamilton Green was recently recognized as critical to the perseveration of the capital city, Georgetown as the city council held its final statutory meeting.
Mayor Green, who is in his 80s, has served as Mayor of Georgetown since 1996. He leaves office as the country is preparing to celebrate 50 years of independence and when citizens will vote for the first time in local elections since 1994.
The Deputy Mayor told News Source that she is proud of Mr. Green's service as Mayor and believes one of his biggest challenges was having to co – exist with former Town Clerk Carol Sooba.
Sooba, who was fired soon after the coalition government took office in May 2015.