President David Granger has defended the recent appointment of several new Heads of Mission by his government as being meritorious and professional.
While addressing several Ambassadors and High Commissioners at the close of a one week orientation session on Monday, Mr. Granger said the appointments were based on merit and not for party supporters.
"I understand that this will be difficult for some people to understand and accept. Some feel its is an award for patronage… but that can't happen. We must create a professional service," the President said.
Mr. Granger emphasized that the foreign service was not a place for party patronage as he outlined his expectations for the new Heads of Missions, some of whom have already been posted.
He urged the Ambassadors and High Commissioners not to use their posts to flaunt their own interest but to represent Guyana and its national interest as directed by the Ministry of Foreign Affairs.
"I assure you that these appointments are meritorious and not rewards… they are not inducements for service," he added.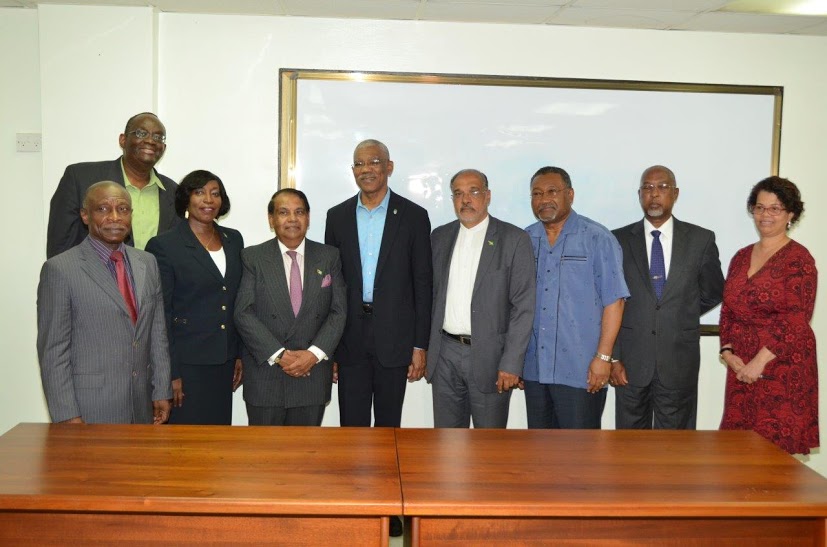 Among his expectations is for these high level diplomats to use their post to help the country turn its economy around.
He said Guyana must move forcefully into the Caribbean Single Market and Econmy (CSME) and take advantage of the opportunities there. The President said he also expects that foreign missions will sell Guyana eco-tourism product and explore the possibility of sustainable energy.
Mr. Granger said he was personally disappointed that countries with far less, than Guyana, have done more.
He said Guyana's economy cannot continue to depend on the "six sisters" anymore and called for efforts to encourage diversification.
Mr. Granger outlined the political structure of his government and also called on Heads of Missions to take up the challenge of fostering social cohesion at home and in the Guyanese diaspora.
Among his expectations was that Diplomats would defend Guyana territorial integrity and ensure the security of the nation is sustained through peace relations.
The President also urged support for Guyana's fight against transnational crimes.
He engaged the diplomats in a brief question and answer segment before charging them to put country first and ensuring that the foreign policy and mandate given to them by the Ministry of Foreign Affairs is advanced so that Guyana at home and abroad can enjoy better quality of lives.