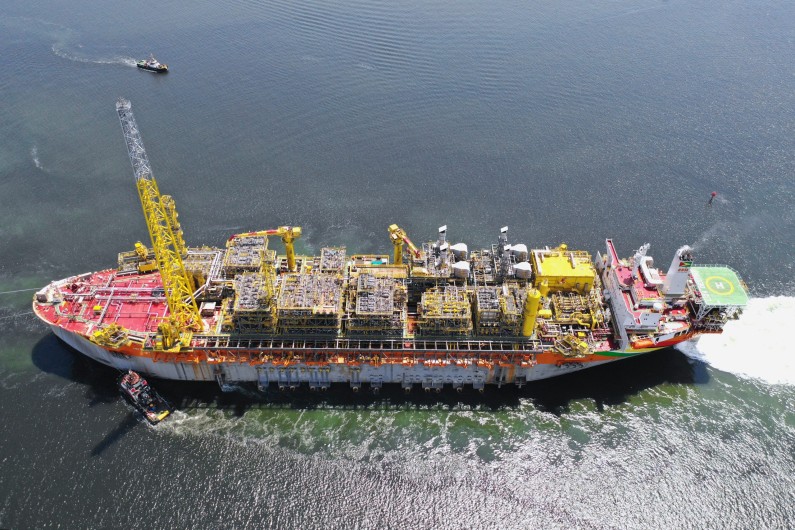 The Guyana Government has registered its displeasure over ExxonMobil's inability to resolve the issue regarding its gas compressor.
Earlier this week, the company announced that another problem has developed with the compressor, forcing it to reduce daily production by 90,000 barrels.
In a statement last evening, the Natural Resources Ministry said "the Government of Guyana as would be expected, is highly disappointed with the operator's inability to resolve this situation to date and will continue to monitor the levels of daily crude oil output and flaring to best allow for an economically feasible level of production during this period."
The Government also hinted at taking action against the company should the issue pose a threat to the revenue Guyana receives from oil lift.
"The Government of Guyana is currently examining the implications of the loss of output, and consequently loss of income and revenue, including measures it may have to institute to protect national interest", the Ministry of Natural Resources said in a statement.
The statement indicated that the crude oil lift has not been affected, noting that an oil lift was successfully completed on Tuesday, in keeping with the crude oil lifting agreement.
The Government is receiving regular updates on the issue and the company contemplates its next move.
ExxonMobil recently conducted the final testing phase of the reinstalled compressor on the Liza Destiny, Floating Production Storage and Offloading Vessel (FPSO) an additional problem was encountered with the gas compressor.
ExxonMobil has expressed its disappointment by the design issues and continued underperformance of the compressor.