When school reopens in September, students of the North Georgetown Secondary School will have more information technology at their fingertips.
The Guyana and North American Chapters of the North Georgetown Old Students Association have pooled their resources to set up an E-Library in the school.
The e-library will be furnished with over 25 tablets and high-speed internet to assist the students in research and homework.
The project is a pilot one and according to the Head of the North Georgetown Secondary School 50th Anniversary Committee, retired Rear Admiral Gary Best, the new E-Library will officially be handed over to the school in September.
Today, the North American Chapter of the school's old students association handed over the tablets and accessories that will be used in the E-Library.
According to member of the North American Chapter, Jacqueline Jarvis-Squires, the contribution to the E-Library project is as a result of several fundraising activities and support from former students who reside in the diaspora.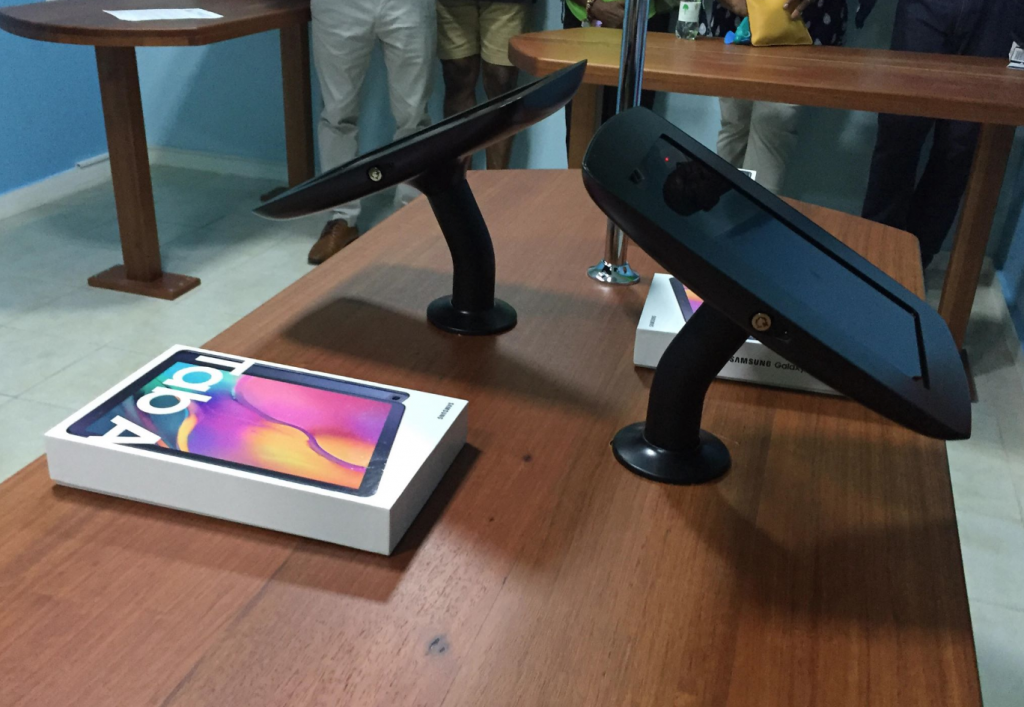 She said the project is one that the students should care and make full use of, adding that it is likely to greatly assist those who may not have internet access readily available at home.
Deputy Headmistress at North Georgetown, Minerva Stoby, welcomed the gifts and explained that teachers will be happy with the help that will be afforded to students who will make use of the E-library.
As part of the project, the E-library space will also be powered by solar energy. The North Georgetown Secondary School has been hosting a number of activities over the past year as it celebrates its 50th anniversary.