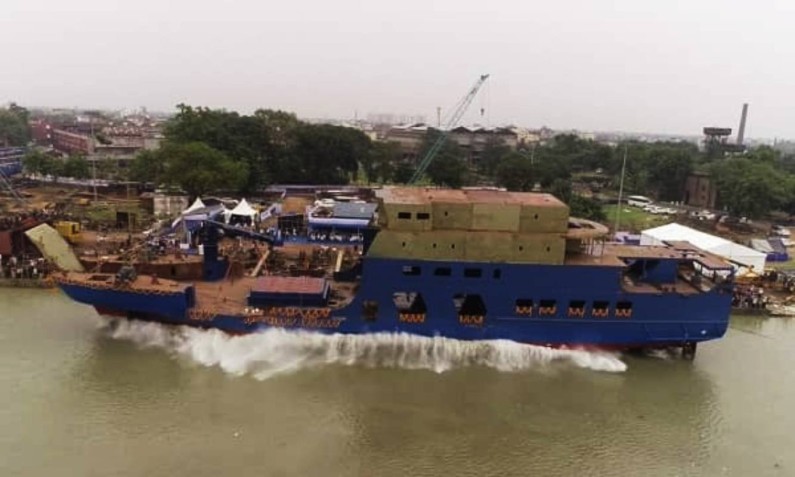 Following the public backlash over the purchase of a US$12.7 million ferry from India to ply the Region One route, Minister of Public Works Juan Edghill is standing by the purchase and believes Guyana is getting its money's worth.
At a press conference today, Minister Edghill fired back at critics of the purchase and explained that when all of the works are completed, the ferry will be one that passengers will enjoy.
"We need to debunk the reckless speech that some people are saying that we are getting a renovated boat. If you have a renovated boat, you won't get plate cutting, you don't get key laying, you get painting over. This is a boat that has been built from scratch and designed for the condition that it has to operate in with specification to meet the needs of the People", Minister Edghill declared.
The boat was built by an Indian Company, Garden Reach Shipbuilders through funding support from the Indian government.
"GRSC the one that is building this ship is a company associated with the state. We went to their shipyard. They are building ships for the Indian navy. It is one of the most impressive construction facilities that I have ever seen. The expertise is magnificent. They are not building yachts and luxury ships; they are building serious ocean-going and naval vessels", Edghill said.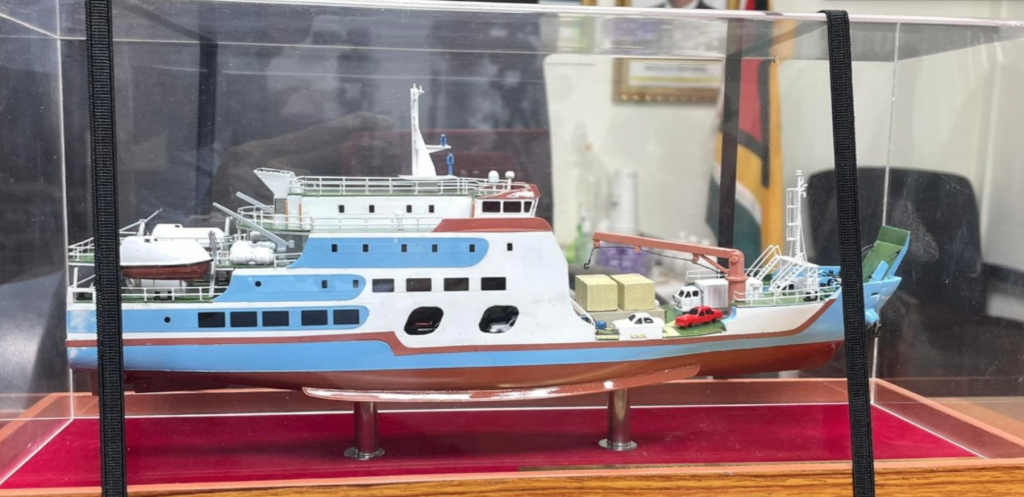 The MA LISHA is a 70-meter-long vessel, which comes with a speed of 15 knots, and will be expected to cut the travel time from Georgetown to the North West in half.
The boat can carry some 250 tonnes of cargo and is also equipped with a crane that can lift some 6 tonnes at once.
MA LISHA will be powered by two Caterpillar engines with a 294 passenger seating, with 18 crew members included
The vessel will also be able to accommodate 14 cars and two trucks at once with 10 containers. The Minister said there is also a cold room on board the vessel to keep items refrigerated.
The Chairman of Transport and Harbours Advisory Council Rosalinda Rasul, explained that the new vessel was specifically built for the work it has to do.
"I am quite sure that no person around this table would be using Lamborghini to fetch pineapples or cow or cargo basically. In a cargo industry, it's not exactly a smooth operation like in some other industries. It is rough and you are going to be hitting this vessel, you are going to have drag marks on them you are going to have a lot of boxes and crates moving around. So, if you have modern slicker cruise liners we are going to get criticized for a vessel that is not fit for purpose".
The new ferry is expected to arrive in Guyana by the end of the year