As the government braces for the nationwide strike action by teachers set to begin today, the Ministry of Education has announced that teachers who go on strike will not be paid for those strike days. Teachers who are away from their jobs because they are unvaccinated and have not provided a negative COVID-19 test result will also see deductions from their salaries.
"The Ministry reminds all that teachers who do not work do not get paid. The Ministry calls upon the teachers of this country to reject the unconscionable call of the GTU, Coretta McDonald (GTU General Secretary), and her political cohorts in favor of serving the children of our nation and advancing their education and socialization as we exit this pandemic and reclaim our lives", the Education Ministry stated.
In a statement issued last evening moments after the Guyana Teachers Union announced its strike plans, the Public Service Ministry also said the Government intends to fully abide by the Covid-19 Guidelines issued by the Ministry of Health.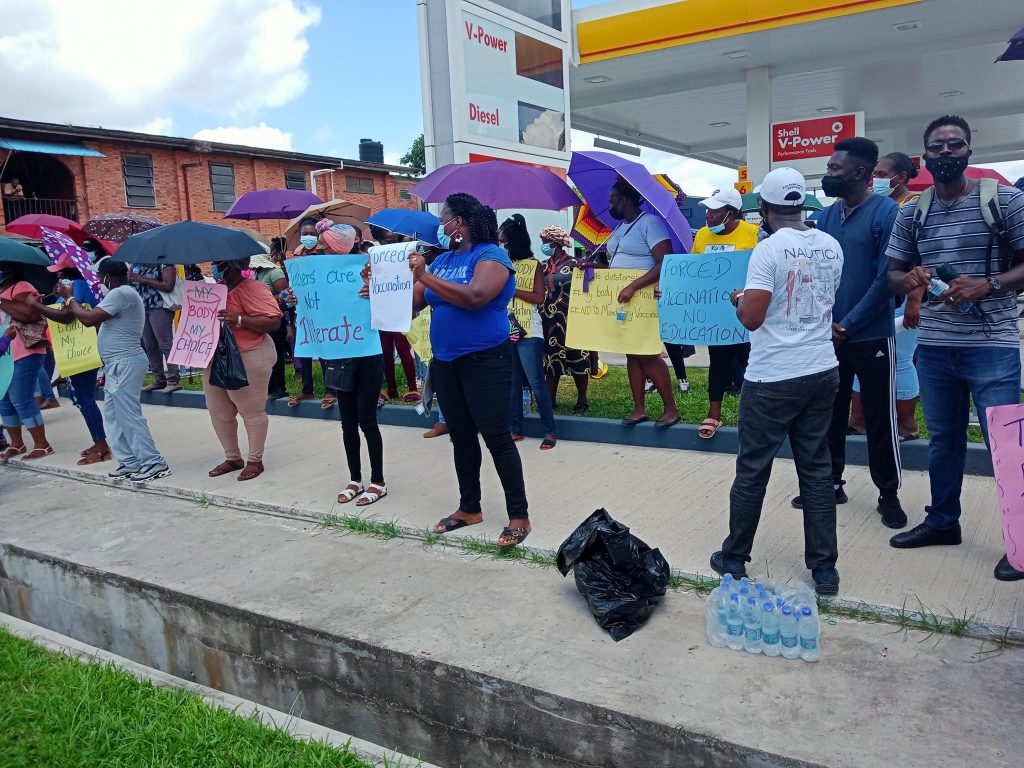 The Ministry said employees within the Public Sector who are absent from work because they refuse to follow the COVID-19 orders will not be paid for those absent days.
The government also said it has been working tirelessly to ensure that vaccines are available for persons who are eligible, adding that even though those vaccines have been made available, citizens have been given the option to show a negative PCR test in order to give or receive public service.
The Public Service Ministry said over the past week it has seen a worrying trend of employees opting to remain absent from their place of employment because of a refusal to adhere to the COVID-19 guidelines issued by the Ministry of Health.
The Ministry reminded that at all material times since the pandemic started in Guyana, Public Sector employees were paid a full salary while various measures were taken for their protection.