Fifty of the sixty-two staffers of the government's One Laptop Per Family programme have received letters of dismissal as funding for the project has dried up and as the new administration is seeking to take the project in a new direction.
The fifty staffers who were based at the Queenstown headquarters of the project received their letters of termination earlier today indicating to them that their services would no longer be needed from the end of August. However, the government has forwarded their resumé to the Public Service Commission which is currently in the process of hiring for a number of positions within the public sector.
In the letter which was signed by the Permanent Secretary of the Ministry of the Presidency, Omar Shariff, staffers were told that they will be paid their August salary as well as three months of earned gratuity.
A government source close to the project explained to News Source that while staff members are disappointed over the move, it came as no surprise since they were aware that the project had run out of funds and there was no longer any much to do with regards to its implementation.
When the project was launched back in 2011 under former President Bharrat Jagdeo, it had a staff of over 200. The downsizing started more than two years ago as the project continued. Back in December, under the PPP Civic administration, more than 30 staffers were sent home as the project entered its Homestretch stage.
The ambitious government project has been rocked with allegations of fraud and it faced a set back after 3000 computers that were presented to the project as a gift from China were found to have problems with their batteries and therefore could not be distributed.
Because the computers were a gift, the replacement batteries have to be purchased. The new government is currently in the process of getting the replacement parts.
The 12 staffers who have now been retained will work under the reformed E-governance programme which will now be the shelter for the OLPF project.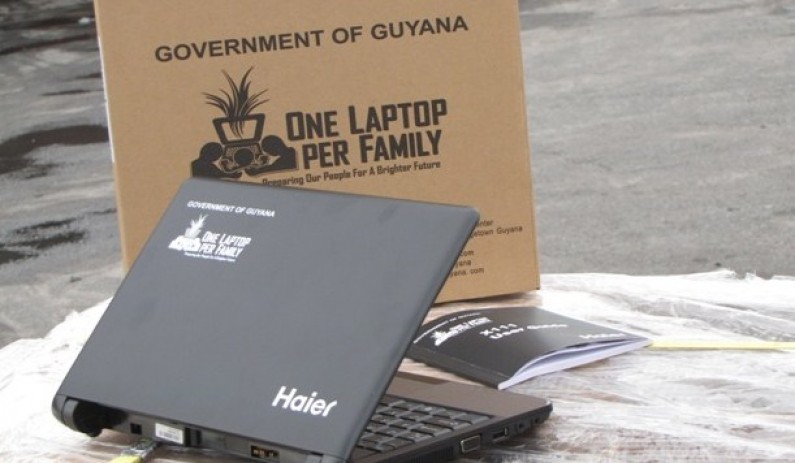 News Source understands that the government's intention is to launch a more community oriented information technology and e-governance programme that will cater greater for the needs of the people. The contract for the Head of the project Margo Boyce, comes to an end in early August and she is expected to move on to another area.
Just last week, the administration sent the Head of the E-Governance programme, Alexie Ramotar on leave as it carried out a forensic audit of the programme and put reforms in place. Administration sources have pointed out that it is unlikely that Ramotar will be retained.
The E-Governance programme is now being overlooked by Government Advisor on E-Governance, Floyd Levy. The government is already in talks with former Region 10 Chairman, Sharma Solomon to serve as the co-ordinator and Head of the new programme that is expected to be rolled out shortly.