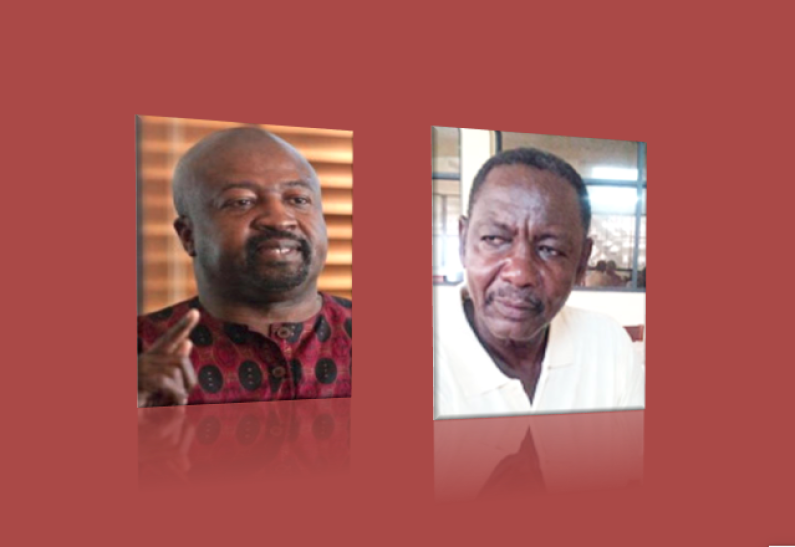 One day after a number of Directors resigned from the Board of the state-owned Guyana Chronicle over the firing of two political columnists, President David Granger said his administration played no part in the sacking of the men but threw his support behind the decision by the Editor-in-Chief "to exercise choice."
"I don't run the Chronicle and every Editor must select, must exercise choice, must make decisions and I have not inquired about or into the right of the Editor to make editorial decisions," he told reporters at State House on Wednesday.
Mr. Granger said as far as he is concerned, the Editor did what an Editor does, making the best choice to ensure the papers is newsworthy.
"I don't know if there was a contract, if the contract was broken, I don't know if there has been any improper action but as far as I am concerned, all I can see is that an Editor does what an Editor does," President Granger said.
Both Columnists, Professor David Hinds and Lincoln Lewis believe the decision to remove them as columnists came from the government, but President Granger insisted this was not the case.
The Head of State refused to say whether he found any irresponsibility in any of the writings by the two columnists.
However,  a number of Government Ministers  have in the past raised the issue at the level of Cabinet and expressed uneasiness with the criticism meted about against the government in the columns.
"It's not for me to say. As I said, I did not appoint them. I don't know what circumstances governed their relationship with the paper and I am not going to express an opinion on the content."
Veteran Journalist Bert Wilkinson, Communications Specialist Karen Davis, Cultural Policy Advisor Ruel Johnson and Executive Member of the Working People's Alliance, Tabitha Sarabo-Halley have all tendered their resignations, over the fallout.
Although the Editor-in-Chief, Nigel Williams said his decision was in keeping with a new direction that the newspaper is heading, Board members were blindsided when they learnt of the two well-known political columnists being fired.
Williams also cut ties with two other columnists, Sherod Duncan and Leonard Craig. Both are members of the Alliance For Change and Duncan also sits on the Board of the Directors at the Guyana Chronicle. He was one of the Directors who supported Williams' decision to fire the other two columnists.