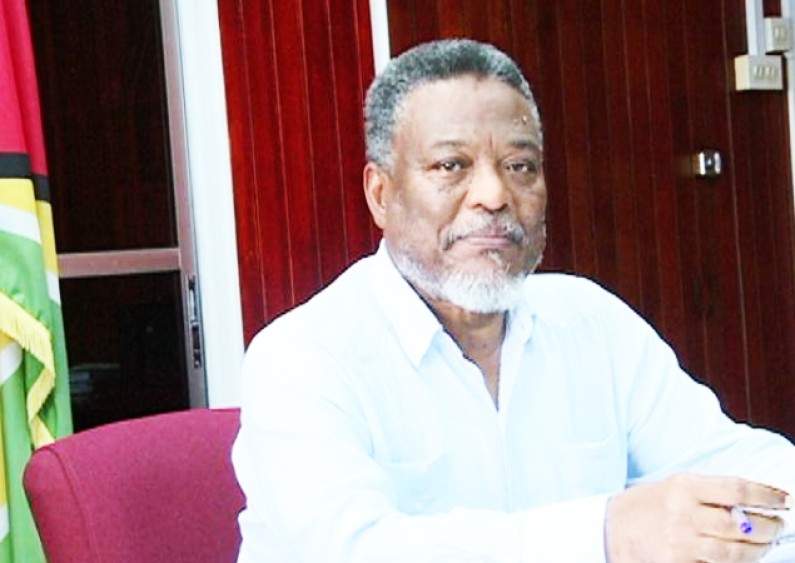 Former Prime Minister of Guyana, Sam Hinds is "deeply hurt" by recent statements made by Minister of State Joe Harmon, accusing Ministers under the former PPP government of "thiefing money all over the place".
Harmon made the statement to journalists as he sought to justify salary increases for Government ministers.
In a letter to the press, Prime Minister Hinds said when he became Prime Minister in October 1992, the PM's gross pay was about 70% of what he was being paid at Guymine/ Linmine.
"Then I learnt that PAYE, NIS and a contribution to a Parliamentary pension had to be deducted: not much to take home. But that was where we and our country were in 1992. It was from such an understanding that we, PPP/C Ministers, accepted the job to be leaders in the growth and development of our people and country: growing our economy and improving our people's wellbeing", Hinds wrote.
According to the former Prime Minister, the salaries of Cabinet members as the PPP left them in May 2015 "were reasonable and livable for where Guyana is now".
He said the PPP during its time in office worked for the betterment of the entire country.
He said members of the former government showcased tight financial discipline "which might have seemed mean but which was very necessary against that background of two and a half decades of rampant inflation, which is to be thanked for our progress since 1992. That discipline should not be compromised – we are not yet out of the woods."
 Although Mr. Hinds sought to make the case about members of the former administration not being involved in corrupt practices, the PPP has never bothered to explain how many of its former Ministers were able to build multi million dollar estates and houses after serving a few years in office.
Just last week, when questioned about the issue, former Home Affairs Minister Clement Rohee said, with all the allowances that were offered, a government minister was also able to save especially if the minister was not a smoker, drinker or womanizer.