By Ravin Singh
In a strongly-worded 12-page statement, the Guyana Agricultural and General Workers Union (GAWU) is urging acceptance of the no confidence vote against the President David Granger administration.
Last Friday, Opposition Leader Bharrat Jagdeo piloted the no confidence motion against the government in the National Assembly.
Mr. Jagdeo succeeded in soliciting the support of Government Member of Parliament (MP) and former Alliance for Change (AFC) member Charrandass Persaud, who voted in support of the motion. That vote gave the opposition People's Progressive Party (PPP) the extra vote it needed to be in the majority.
GAWU, whose President, Komal Chand is a PPP MP, deemed the passage of the motion as "successful," adding that it was a manifestation of Guyana's "cherished democratic culture and values."
President David Granger has since said that the Government will abide by the stipulations which have been imposed on it by the Constitution, although the Government is also examining legal options.
Article 106 of the Constitution states that if the Government is defeated by a vote of no confidence in the National Assembly, it (the Government) shall remain in office and shall hold elections within three months, or a date agreed upon by no less than two-thirds of the elected MPs.
However, prominent Attorney and former AFC Chairman, Nigel Hughes has brought new light to the issue, offering that the motion was not successfully carried since the opposition needed 34 votes, and not 33 for it to be passed.
In obvious reference to Hughes' proposition, GAWU officials today said "the possible attempts as we see now playing out to undermine our democratic credentials cannot be seen in a positive light."
As such, the Union, which represents about 7,500 workers urged that "the verdict of the motion be accepted and the resultant measures be put in place."
Further, the GAWU called for the country's elections regulatory body – the Guyana Elections Commission – to put adequate systems in place to safeguard and protect the integrity of the electoral process.
Meanwhile, GAWU's General Secretary, Seepaul Narine disclosed that the Union could soon meet with political parties to ascertain their position on issues affecting their (GAWU's) members. Some of these issues involve the possible re-opening of three closed estates and wage disputes.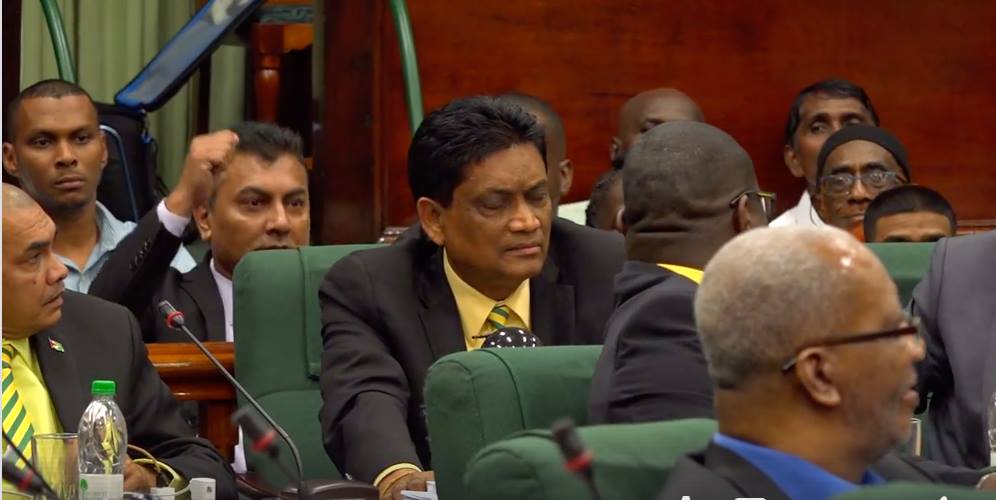 With regards to its possible alignment to a political party/parties as preparation for elections intensify, Narine offered that the Union will "stay clear".
"For the Union, we stay clear; as far as the Union is concerned, to tell people they should support this party or that party," he told Reporters.
The PPP has traditionally enjoyed the support of sugar workers, most of whom are represented by GAWU.
However, Narine noted that the Union comprises "supporters and members of all political parties, and all are welcomed and able to exercise their views fully and fairly".
"Our interest as a Union is to protect the welfare of our members" he concluded.