After a two hour meeting that was described as "grueling" between the President and his team and the full Guyana Elections Commission, President Granger has indicated that GECOM was unable to offer the guidance needed to enable him to make a proclamation for an elections date.
In a statement just after the meeting, President Granger said "as far as we are concerned on the government's side, we did not receive the sort of guidance that we need to enable me as President to make a proclamation to actually announce a date, but we have kept the door open and we have asked the Guyana Elections Commission to back to the drawing board and to examine how quickly and how easily they could arrive at a consensual position, merge the various approaches, ensure that the preparations for elections which have already started, continue and that we can have an agreement as quickly as possible".
The President said while the meeting was edifying and production, "the unfortunate thing is that we don't have a date and I am confident that if the Guyana Elections Commission, resolves or reconcile the different points of view which exist in the Commission now, Guyanese can look forward to having elections at the earliest date as possible".
President Granger said based on information provided during the meeting, it is clear that the voter's list is bloated, when one looks at its size and the size of the population.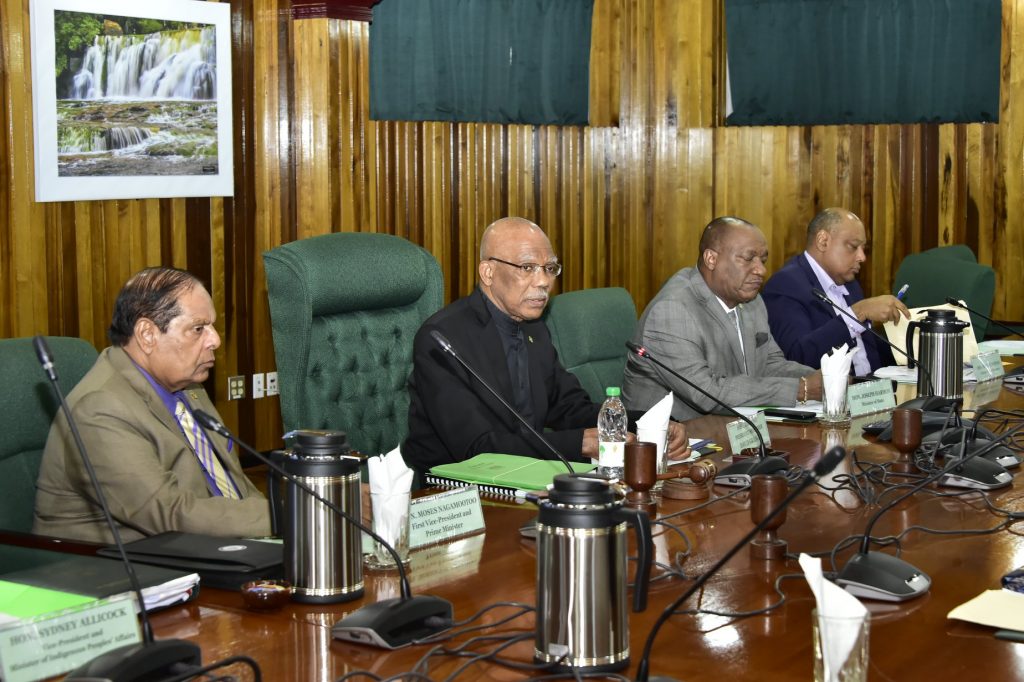 He said the Government does not want any citizen to be disenfranchised and therefore attention must be paid to sanitizing the list.
According to the President, during the meeting, differing points of views were shared on a number of election related matters by the Commissioners and he hopes those matters could be resolved.
Like he stated after the meeting with the Opposition Leader, the President reiterated that the Elections Commission is an independent body that has to advise him on its readiness. He said he will not be interfering in the work of the Commission, but as soon as it offers guidance, he will announce a date for the elections.