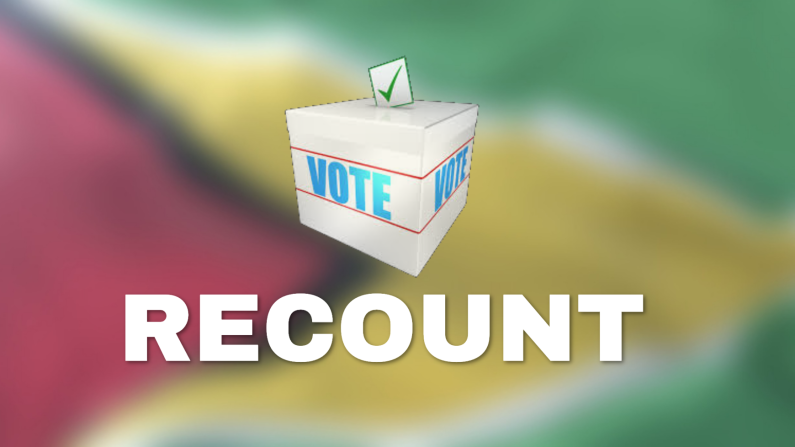 The Guyana Elections Commission is likely to meet during the course of today to offer clear directions on the tabulation process for the recount.
According to GECOM's Public Relations Officer, Yolanda Ward, based on the order for the recount, the tabulation is to be done at the completion of each region. However, some of the political parties have been proposing a continuous system of tabulation.
Ms. Ward explained that a "process" commenced yesterday but there were some "technical issues".
Questioned about that process, she explained that it was a tabulation process, "but from my understanding, it was more of a demonstration since there was no clear directions from the Commission since the Order says at the end of the region and parties were proposing a continuous system".
She said whatever is decided at today's meeting of the Commission will therefore guide how the process moves ahead.
Just after the start of the recount this morning, a candidate and agent for the APNU+AFC, Daniel Seetram, filed a complaint after he reportedly walked into the tabulation room and saw some agents from the PPP talking to one of the GECOM tabulation staffers.
He described what he saw as "a secret meeting", since according to him, any issue or questions related to the tabulation exercise that needs to be clarified with GECOM ought to be done in front of all of the political parties.
PPP Candidate and Agent, Dr. Frank Anthony has denied that there was any secret meeting taking place. He said that a tabulation process began yesterday but was not completed. According to Dr. Anthony, he was inquiring this morning about when those documents will be made available for the "restart" of the tabulation exercise.
The Guyana Elections Commission is now expected to address all of those issues later today.